7-9-20 11.52

Paul Wallace Winquist


Early History 1945-1950
Born 1945 to Wallace Woodro Winquist and Ione Rose Widing-Winquist in Portland Oregon USA.
Notice that the little prick is standing on something to look taller than mom; he is much. much, shorter.
Parents were Baptist preachers in a low budget organization (Western Baptist Missionary Alliance).
We moved several times during my early youth: Irrigon Oregon, Arbuckle California, then Bandon Oregon.
Mom and I, 1947
My dad was very hard on me, causing a serious case of PTSD, that still causes me problems.
After getting psychiatric help in about 2010, I realized that my dad was molesting a 7 year old girl, when I was 6 in Bandon Oregon. She lived in the yellow house behind the church. (The house is still yellow.)
Lived here 1948-1950
Grade School Era
In 1950, dad got caned from the church and we moved to Portland Oregon (7505 SE Bybee) A super low budget Biker/Gypsy neighborhood.
At the time it was just a dumpy 2 bedroom house on a dirt street in a Gypsy neighborhood; there was no garage porch or sidewalks then.
The first day I walked to kindergarten by myself, the school was on fire; a traumatic experience for a 6 year old.
Woodmmere Grade School
My second grade teacher, Mrs. Britt, was a real ass hole old lady, so I developed a hatred for school.
For 5th grade I was transferred to the brand new Whitman Grade School, as it looks now, in 2011.
Whitman Grade School, Portland Oregon.
Paul, Donna, and John - 1956, at Grandma Widing's House
In the Summer of 1957 we moved to 1605 SE 42nd Ave., an Italian neighborhood.
1605 SE 42 Ave, Portland Oregon
We made a vacation trip to my uncle's farm in South Dakota around 1958 or 1959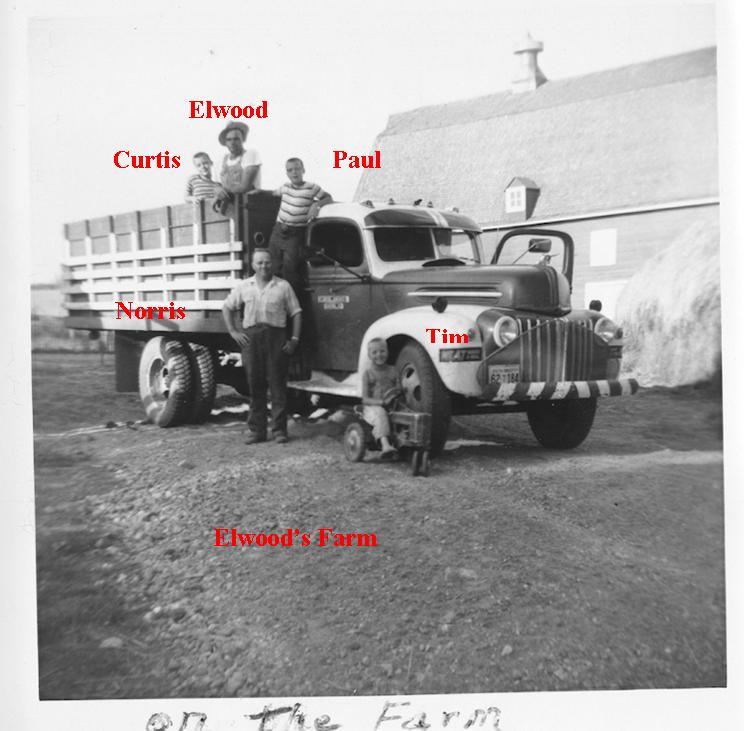 Elwood's Farm around 1959
Richmond Grade School, as it looked on 9-17-2012
Mr. Starkel was my 7th grade teacher. I didn't like reading fiction, so he allowed me to read Popular Science and Popular Electronics magazines instead. I liked to take things apart to see how they worked, and was fascinated by the electronic schematic diagrams.
The first traffic ticket I got was for riding my bicycle without a light at night, when I was 12; then had to go to a traffic class in the very old downtown jail.
My uncle, Ted Widing, gave me a speaker and amplifier from an old jukebox, so I rigged it up to an old phonograph to listen to records. The first record I ever purchased was Elvis' Golden Hits.
High School Era
Started Benson Polytechnic High School in 1959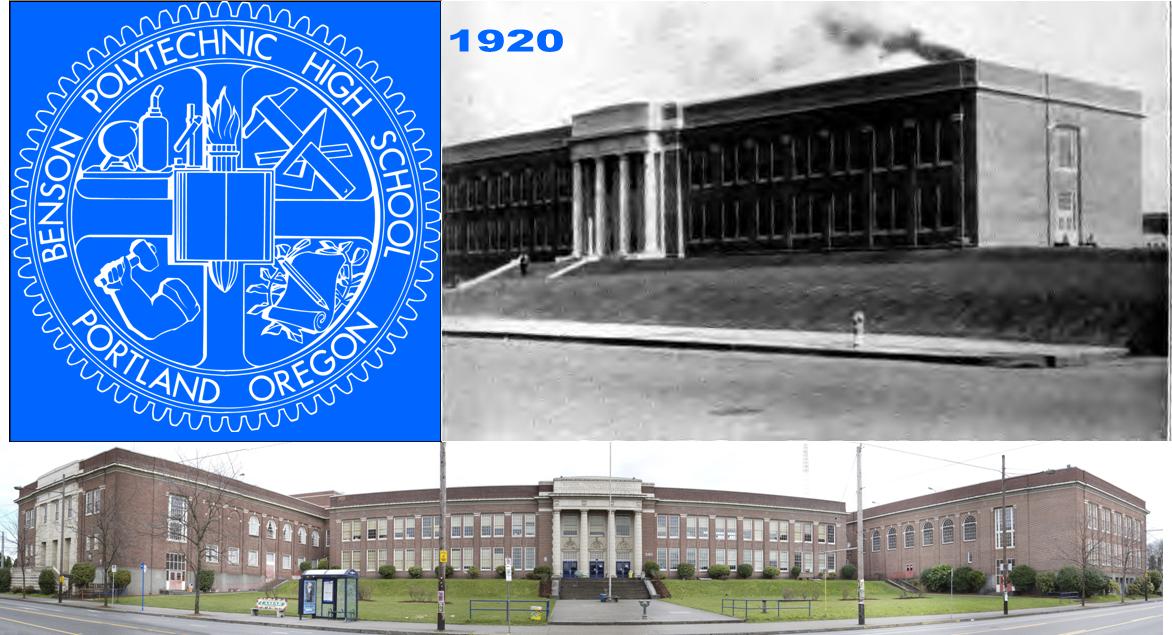 I studied all the basic trades: sheet metal, machine shop, carpentry, pattern making, foundry, electrical, welding, automotive, print shop, architecture, etc., the first 2 years; then electronics the second two years, in depth. The second Year I worked at KBPS, the 2nd educational radio station in the world.

At age 15 my parents sent me to my uncle's farm in South Dakota to straighten out my perceived behavior problems. By this time, I was completely convinced that there was no imaginary god ; so my not wanting to pray or go to church was perceived, by my dad, as a behavior problem.

>Elwood's Farm - As it was in (Unfortunately, Elwood got old and died.)

Elwood's Farm - As it was in 2005

>Elwood's Farm - As it was in 2005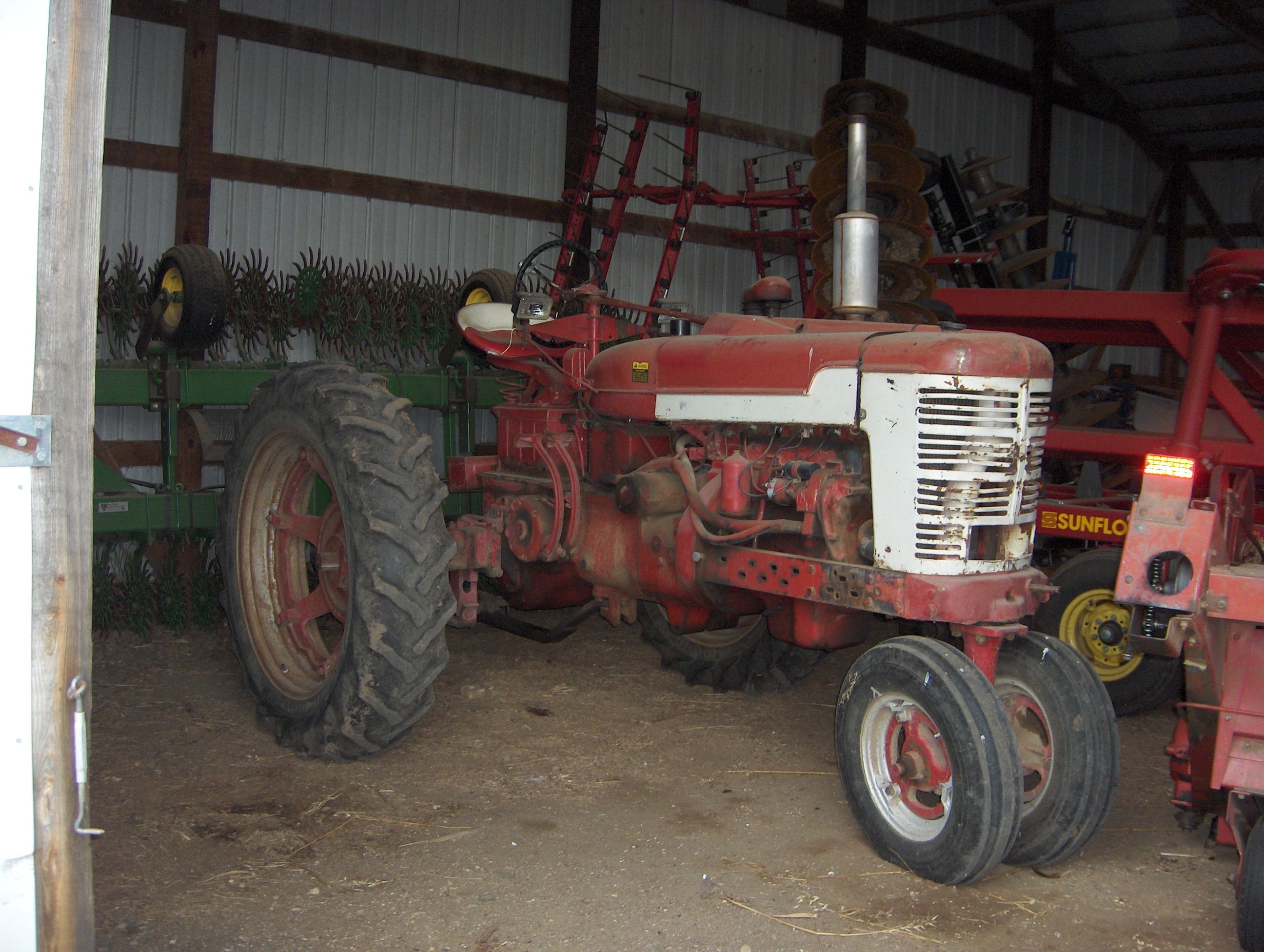 The Tractor My Uncle Purchased New When I Was There, 1961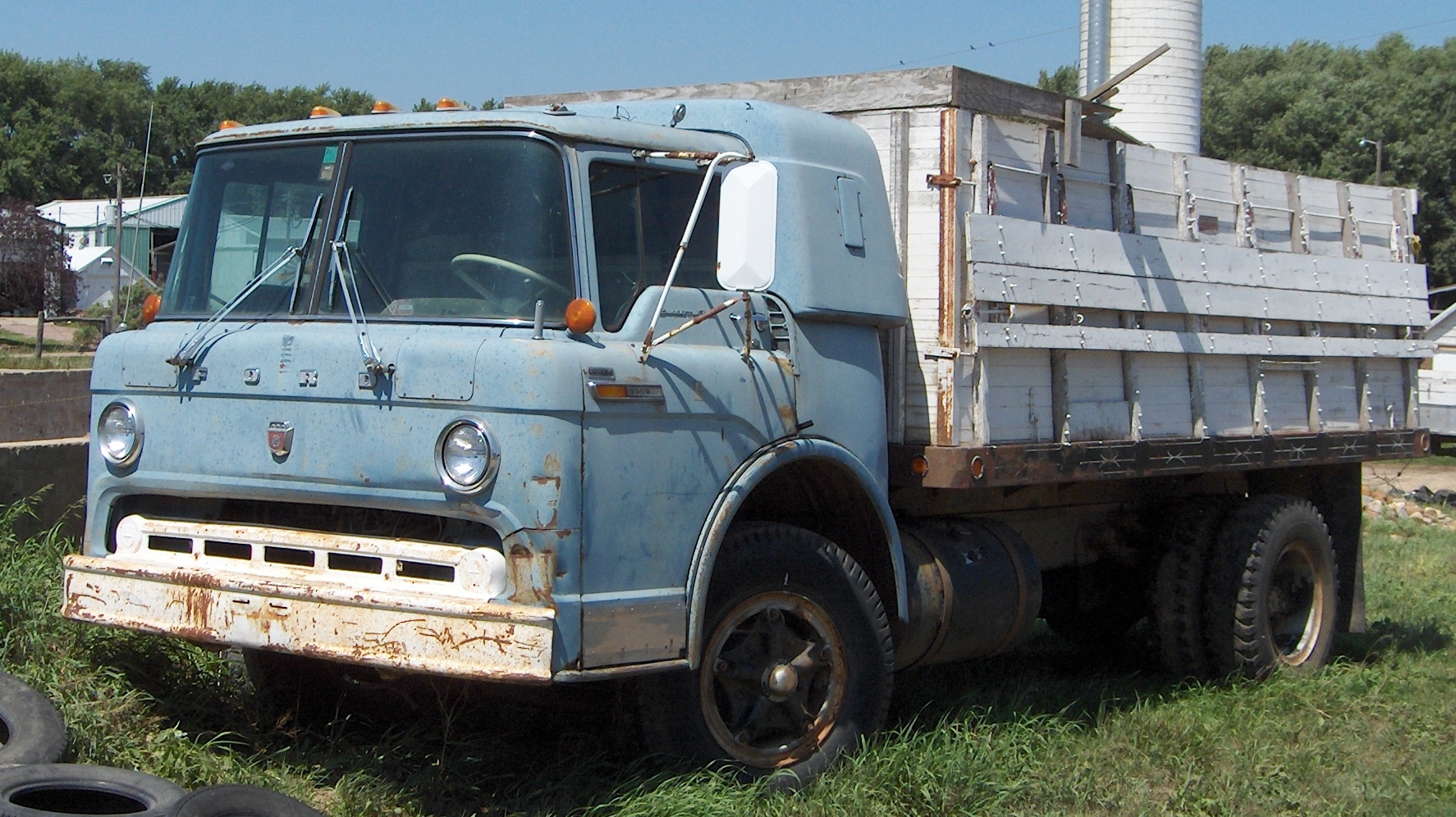 The Truck I drove then, It Still runs

The Type of Car I learned to Drive With
The Actual Tractor I Used When I Was 15; It is Still Used to Pull Trailers During Harvesting
After working hard for a summer, I wanted to learn how to make machines to replace the hard farm work.
I started My college experience at Multnomah College, a two-year, private college located in Portland Oregon; established in 1897 as the Educational Department of the YMCA in downtown Portland. The school was the oldest fully accredited two-year college in the U.S. Pacific Northwest at the time it was absorbed by the University of Portland (UP) in 1969.
One of the teachers there invented the tetrode vacuum tube (I will have to find his name in my old text books.)
Tetrode Vacuum Tube
I purchased a very well used Yamagichi motorcycle, and started having fun riding around the town and the woods around town, slightly losing interest in college.
Yamaguchi Motorcycle
The next year I switched to Portland State College, Later Promoted to Portland State University. Studied Electronics Engineering. physics, and Business Administration.
PSU Demographics
Education is the Cure
My First Car was a 1950 Ford, similar to this. It was given to me by my uncle Don Widing. It was his first new car too.
Went to work for ESI, when they were still a small company on Macadam Blvd of Portland; then and continued on when they moved out to Beaverton.
Got Married to Darlene Terrell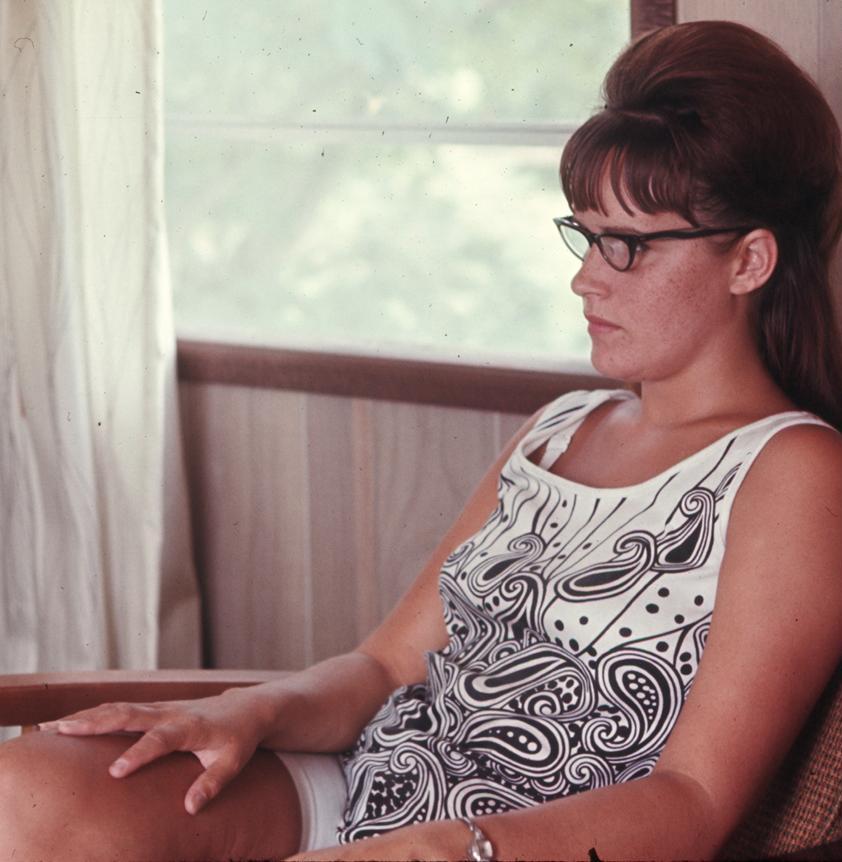 Darlene
Insert Early Married Pictures
Lived by 122nd and Halsey in Portland Oregon (same apartments as Hulk Hogan)
The Navy Years
Joined the Navy in 1968, Studied Aviation Electronics including TACAN and OMNI, UHF radios, and navigation computers. Moved to San Diego
Went to an Electronics school in Millington Tennessee. While I was there, Dr. Martin King was shot.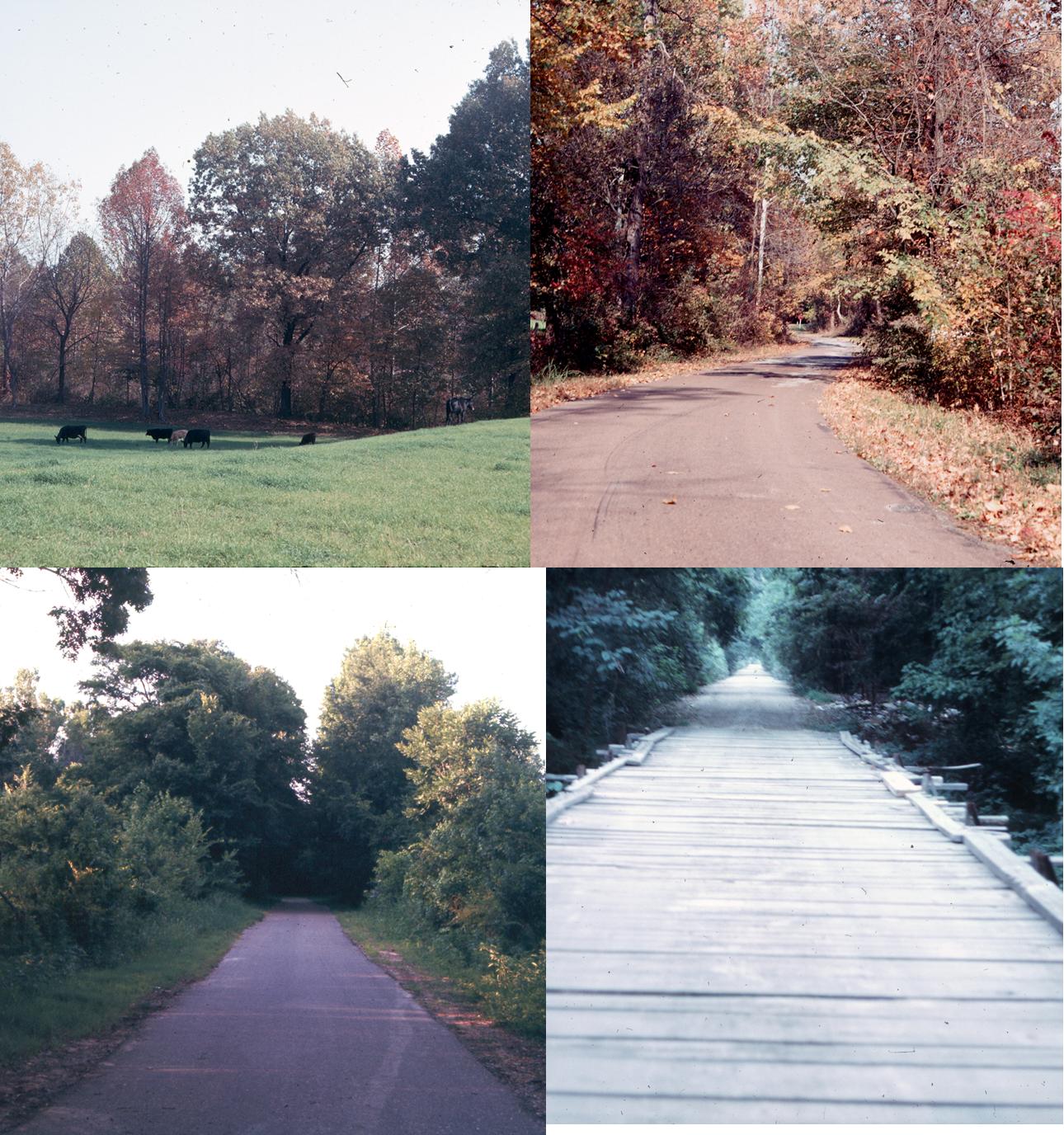 Area Around Tipton Tennessee
After a short cruse, we decided to have a baby while in San Diego.
Julie Winquist
Paul Navy Years and A While Out of the Navy
Did some flying outside of the Navy from a WW-I Army flight instructor, and later, got a )commercial pilot's License
The Type of Plane I Flew Mostly - Piper 140
Cockpit
Got an FCC First Phone license to work on TV and radio transmitters, while in San Diego (Equivalent to radio engineering degree)
Went in a WEST-PAC cruse to the Gulf of Tonkin (By Vietnam) Visited Hawaii, The Philippines, Hong, Kong Sasabo Japan several times, and while there visited several cities, the Nuclear site in Nagasaki, many bars, and many whorehouses.
Kowloon China Beggars
I have never shaved off the mustache, since then.
Kearsarge in Hong Kong
Hong Kong in 1969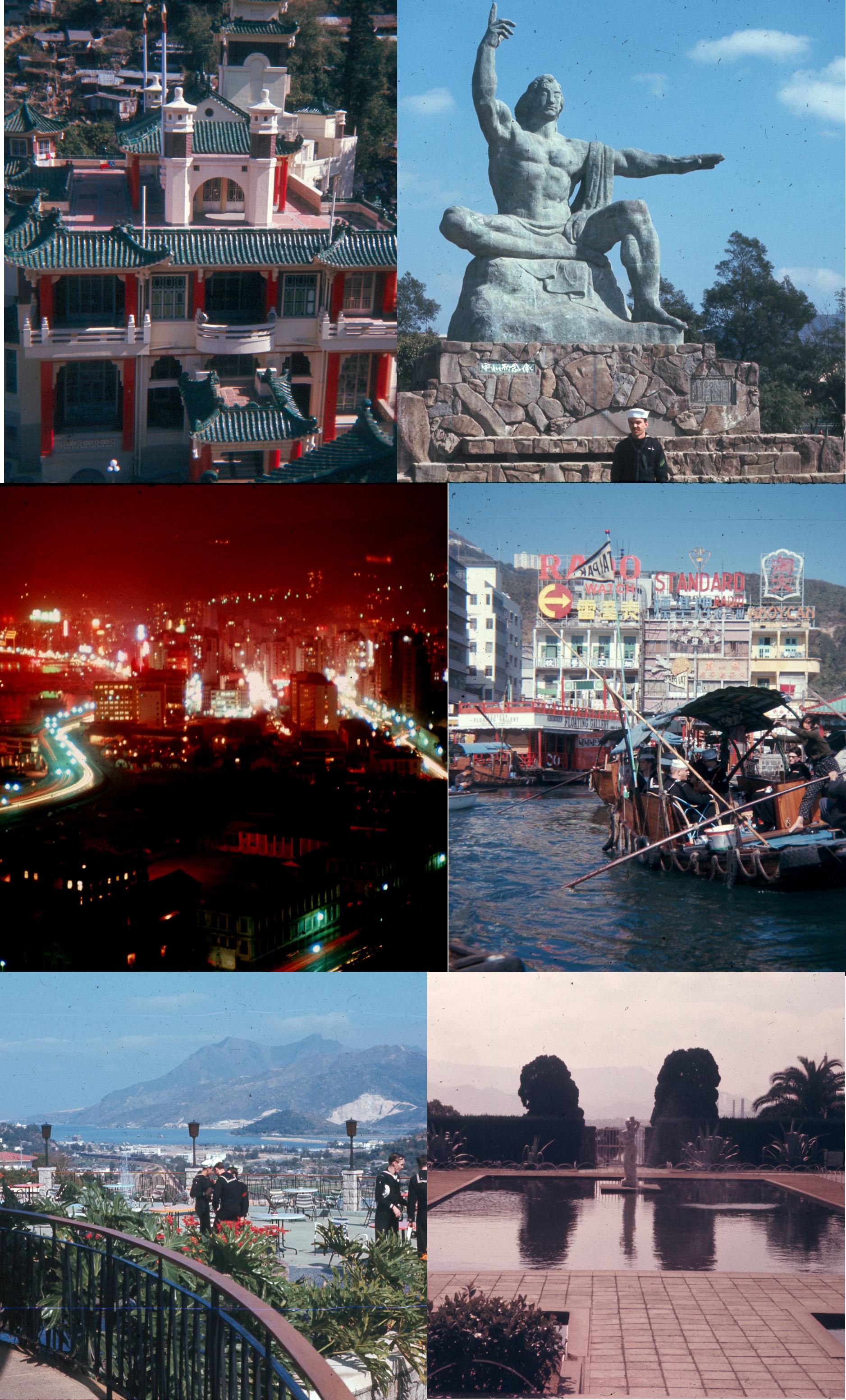 Hong Kong in 1969-2 (The last one is Nagasaki Japan)
Pictures I took in 1969
The Post Navy Years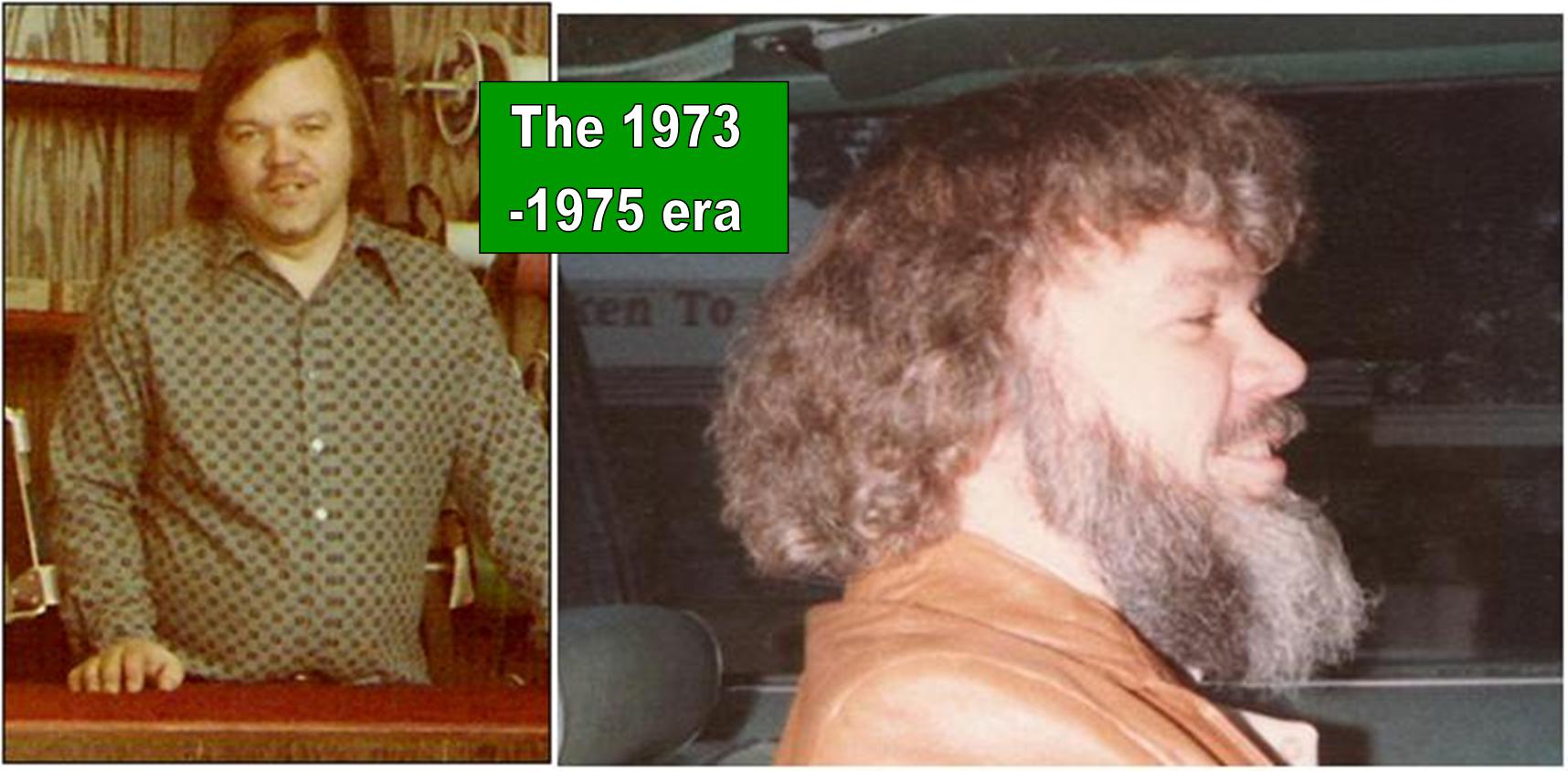 The 1973-1974 Era
I read in US News and World Report that Lawyers and TV repairman were tied for income. I dropped may plans to enter Lewis and Clark's law school, and opened a TV shop. (Sight and Sound Electronics, in Gresham Oregon)
Our second Baby was born: Roberta Marie
Insert more of Roberta's Pictures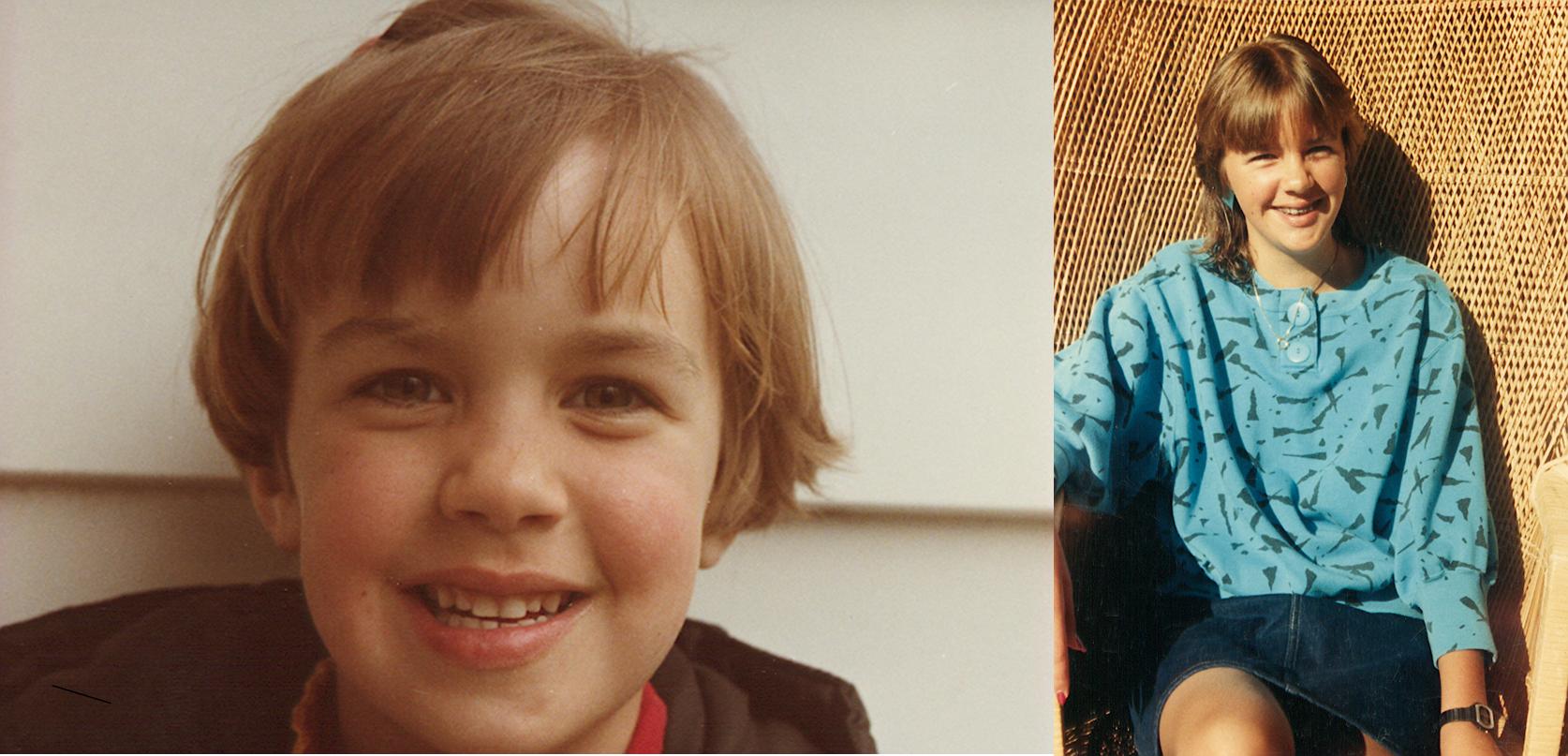 Roberta 6yrs and Later
Purchased a Kawasaki 175cc motorcycle and did a lot of riding in the woods.
Graduated from PSU in 1974, 10 years later, with a BS in business administration, specializing in real estate contract law. Continued on taking classes toward an MBA and Masters in Engineering, but got sidetracked by having fun.
The Connie Years (2 years)
I ended up divorced after being married for 9 years. I quickly moved into an apartment in Gresham and had a new girlfriend; Connie Dearixon, an artist.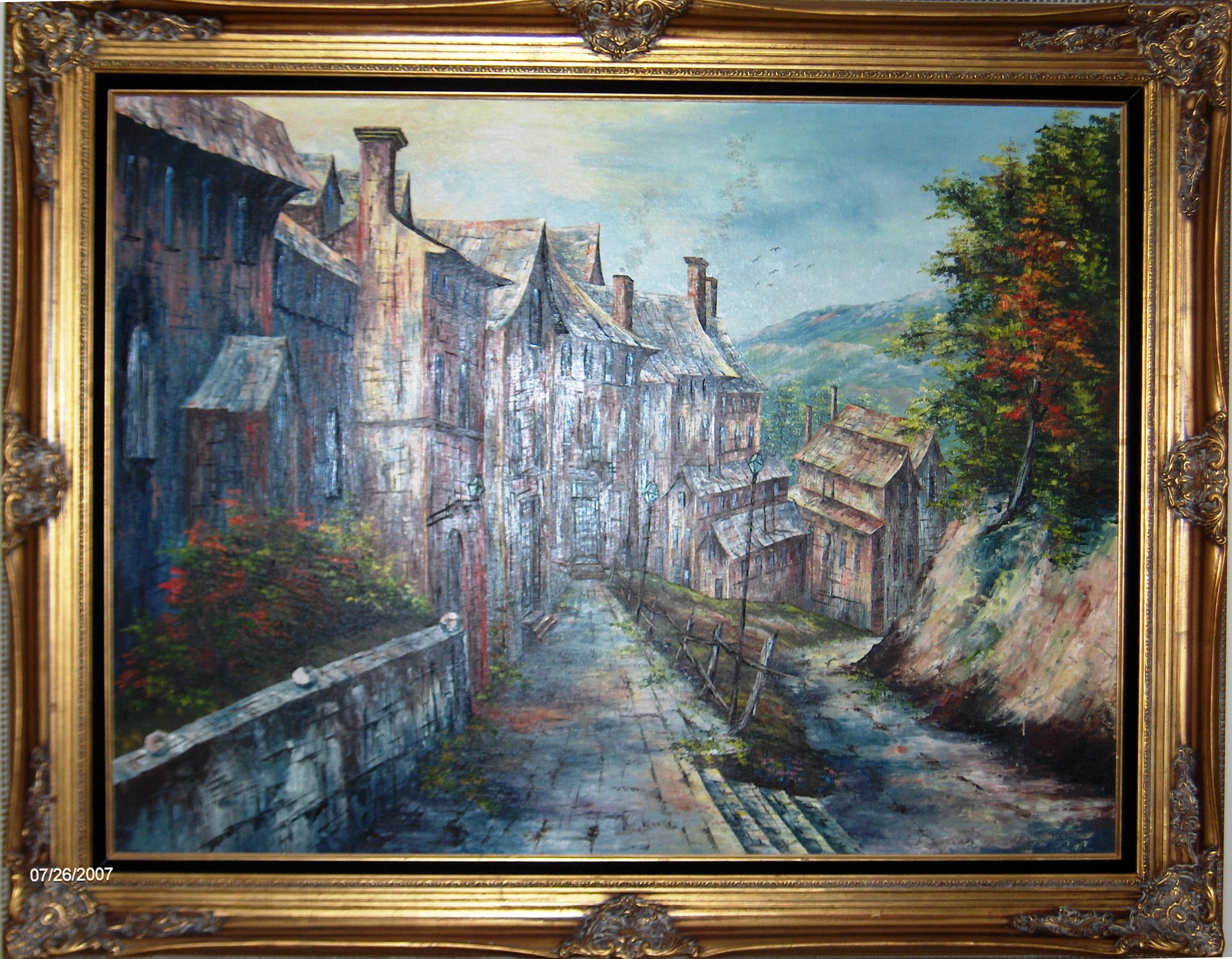 Connie
Connie
Connie - Rooster Rock (exaggerated penis look), Oregon
Connie - Blue Mt. Hood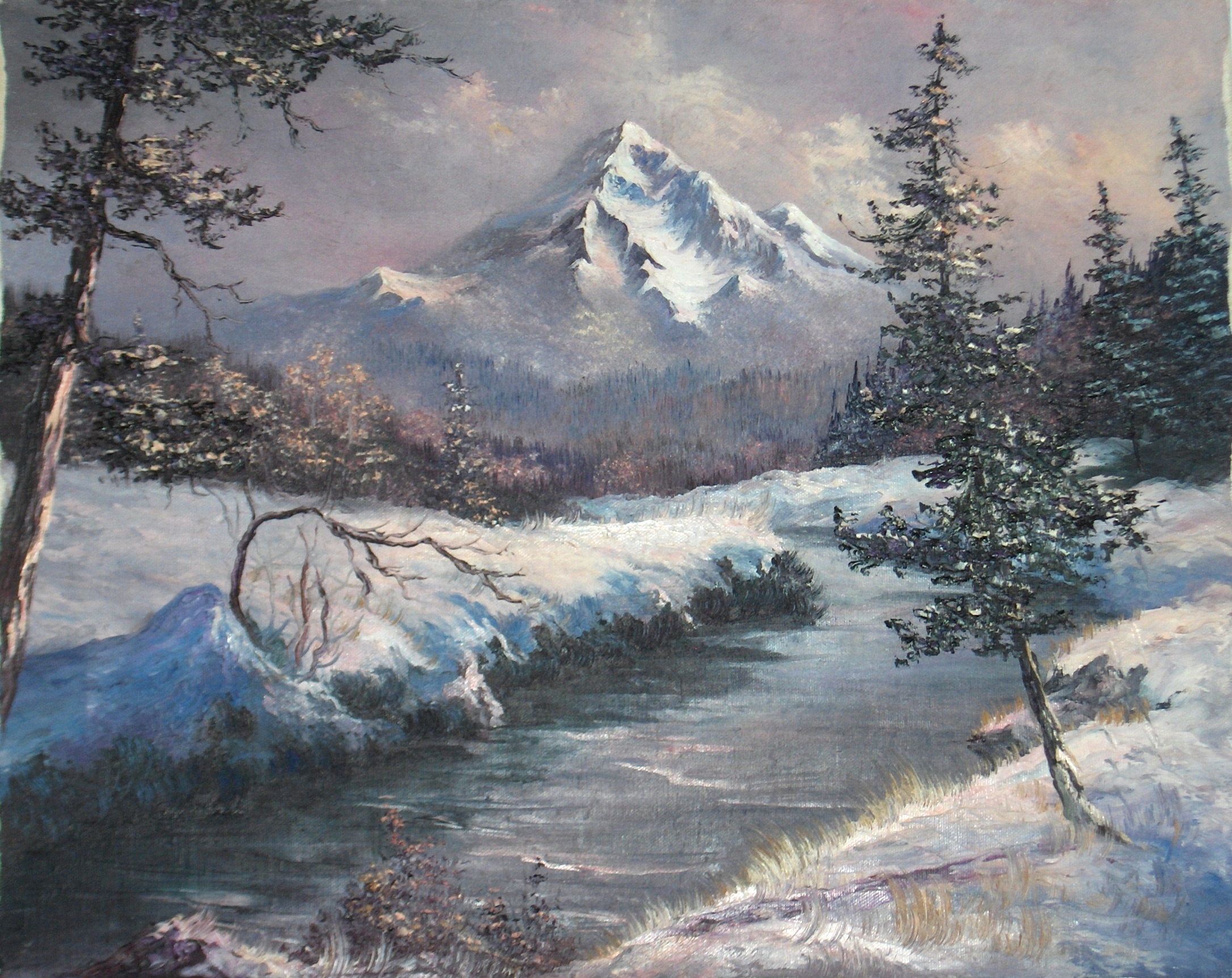 Connie - Blue Mt. Hood plus Creek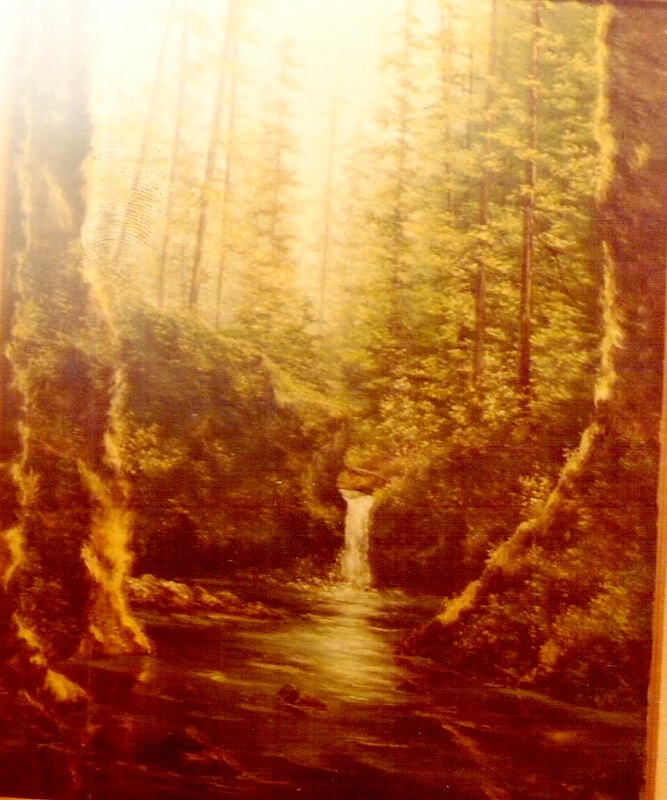 Connie Dearixon-Adams These are very bad photos, I will replace them later.
After a few months we went together on a house in Boring Oregon, where we could grow some bud. She was teaching Art in Portland, and I had my TV Shop in Gresham (Sight and Sound Electronics).
In 1979 I started installing the big satellite dishes, installing over 500 before moving to Los Angeles, and then about 500 more to the super-rich Jewish guys I was hanging around with..
Paul in TV repair Shop, Gresham OR. It looks a little messy, but all the items are necessary...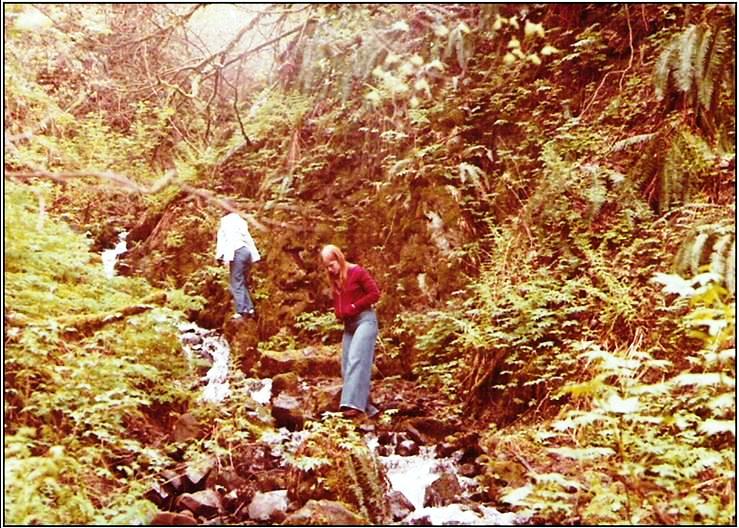 Connie and Lisa in Oregon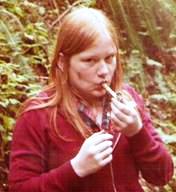 Connie's Daughter Lisa
Insert Family Pictures with Connie 1975-1980
She moved on to marry Bruce Adams, and had a quick son.
The Early Karen Years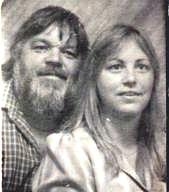 Paul and Karen
Found Karen Brown; she became my secretary, and helped with the satellite dish installations, sometimes.
Sight and Sound Satellite Dish - 1980s
Insert Family Pictures with Karen 1980-1985

In 1985, I moved to Los Angeles, along with my partner, Dennis Dooley, in an attempt to ditch her; but she showed up a few days later, after driving the route from Portland to Los Angeles non-stop, except for gas.
Dennis, Karen, and myself made a lot of money installing the big dishes, working for several marketing firms.
Satellite Dishes
After both main Retailers landed in jail, I had kept a list of all the customers, so I sent them fliers about service, so I got all the good referral customers. Most of the customers were very wealthy Jewish guys belonging to the big Temple in Encino./p>
When the pirate decoders appeared we made very good money for a while, but it became a cat and mouse game keeping them running, so there were dry spells of no income. Once Hughes and Dishnetwork announced that the little dishes were coming, the business dried up. I continued along putting systems into motels, hotels, and taverns.
When my gallbladder crapped out I was sitting around bored, so I got a job at Harmon Electronics building JBL and Infinity projection TVs as the supervisor.
Karen's two sons were with us on-and-off, in such a manner that they never got far enough into a school system to get the special reading help they needed.
We ended up getting married in Las Vegas.
In 1990, I had over $20,000 in cash from finishing a big project in Westwood, (The Blair House). We tried to purchase the house were living in, but the REIT that owned the place laughed at only having $20,000 to put down.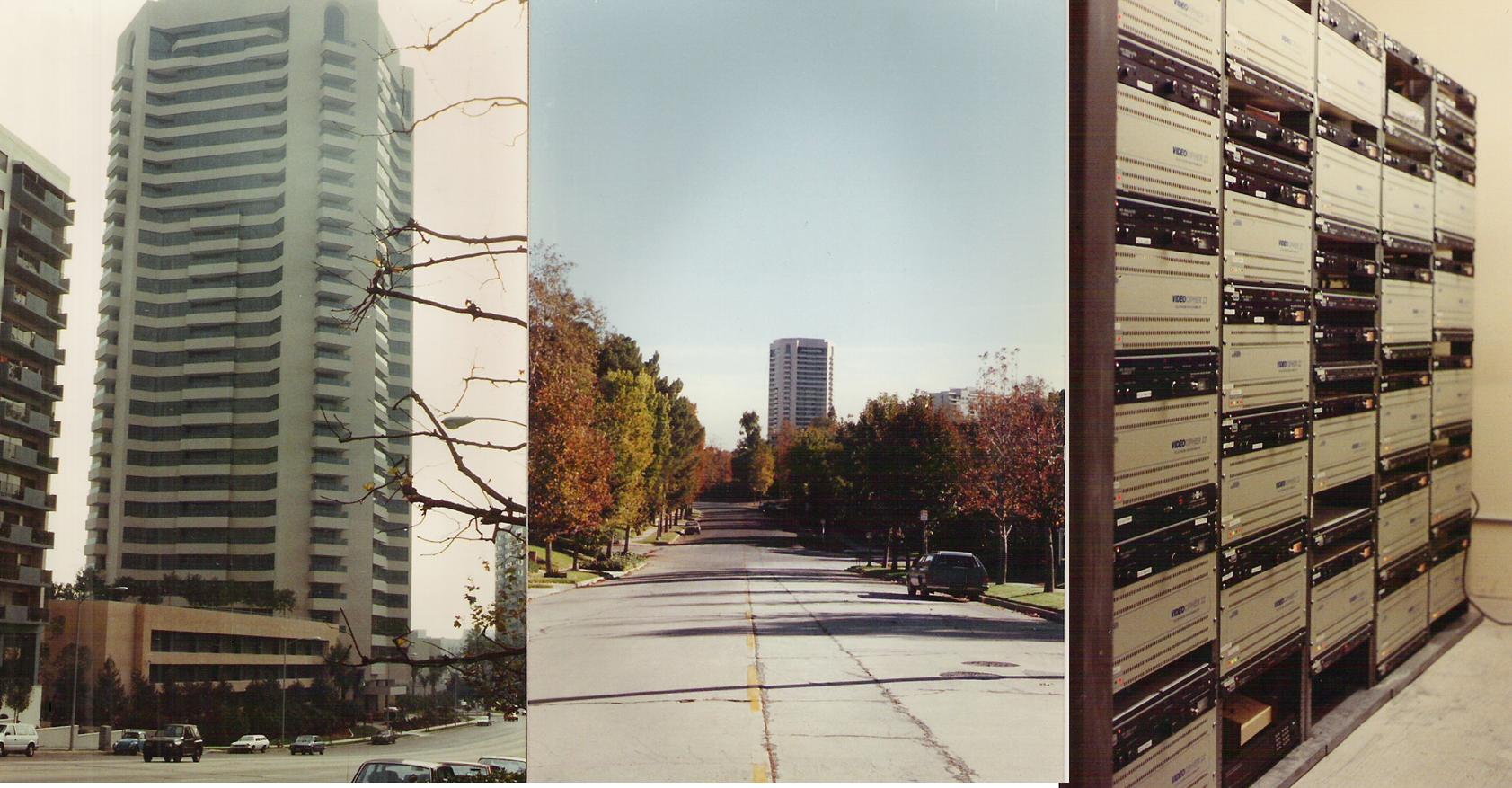 Blair House Westwood Californian (In Los Angeles)
The Hotel business was booming in Las Vegas; simultaneously Karen's sons were starting to have legal problems in Los Angeles. (Setting a dumpster on fire behind a Safeway store.)
The Early Las Vegas Years 1990-1992
Paul on Right, First Wife Darlene, and grandson Bobie, on the New Crooked River Bridge, With the Old Bridge in the Background. July 2001
When one of my customers, that commutes from Las Vegas to LA every week mentioned he would sell his house in Las Vegas with $20,000 down, so we checked it out, and purchased it; (on 6558 Bourbon St., 3 bedrooms with a huge pool.)(May 1990).
I was staying in another building of this hotel the night I came to deal with the paperwork for the house.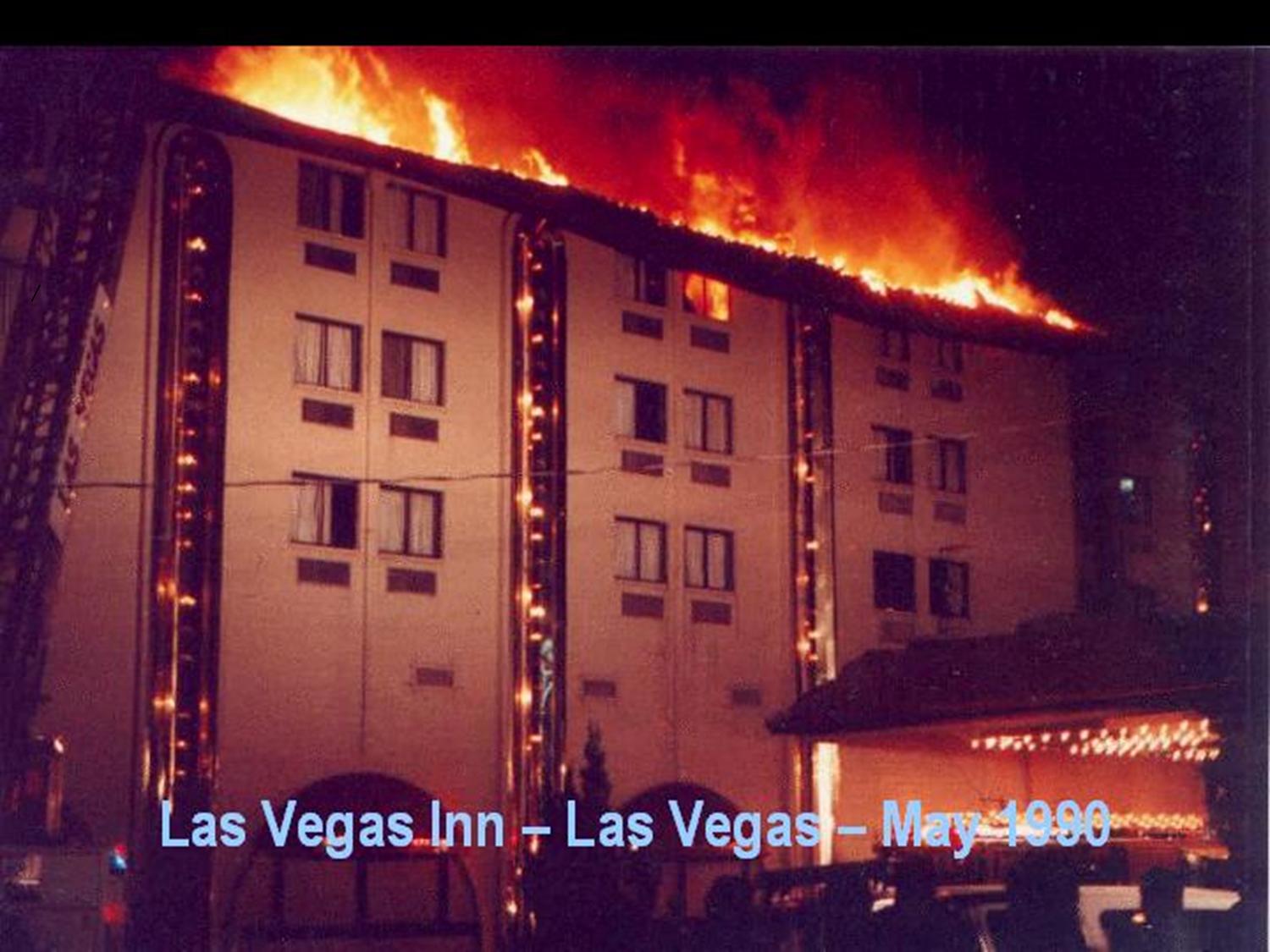 Vegas Fire May 1990
6558 NE Bourbon St., as Viewed 25 years later on Google Maps Then it was grass and flowers out front.
I was commuting, every other week to LA.. I Lived in an apartment in LA, that fell in during the Northridge earthquake, after I quit commuting. The apartment split with my bedroom still up there, and the other bedroom crashed down to the parking area. It was on the news, even in Las Vegas.
After 2 years of commuting, the business of putting satellite dishes, for room TV, into hotels and motels was getting good in Las Vegas.
Robie Gets Killed
Karen's son Robie, got killed, J-walking, just outside the school crosswalk. He was in a brain dead status for 8 days while the organ vultures tried to get his organs. Eventually Karen gave in, with the stipulation that his organs would go to a kid. She got a letter 2 weeks later stating a 65-year-old man got his heart. She was pissed. The lady that mowed him down only got a ticket for speeding in a school zone. Running over pedestrians was legal then yet.)
Matt, her other son, who was in the kids jail for steeling too many cars, was let out for the day of the funeral.
It was too depressing living around the corner from where Robie was run down for Karen, so we moved again, to 1213 Charmast Lane, very close in to the strip area of Las Vegas, where all my projects were located. She was working as a medical biller for some surgeons.
1213 Charmast, Las Vegas NV
1213 Charmast - Pool
This house was filled with advantages and disadvantages. The seller scheduled for us to look at the house at 5:00 PM, when the freeway (I-15) is running very slow; well later, it speeds up and gets extremely noisy. The pool was quite a bit smaller, but required less maintenance. The neighborhood is filled with trees, and is in a much nicer area. Both side neighbors were pot heads, and behind us was a office building, so we had some seriously fun parties there, with no noise limitations.
Grandson Bryce - After Just Waking Up.JPG
Bobie with a Dear In Oregon 2007
Both daughters were doing good, and the business was running great, so I went to Costa Rica several times.
Costa Rica 2004-2012
Julie and Sarah 6-23-2007
The Big House Era
Business was running very good now, so when a real nice house became for sale in a much better neighborhood, a few blocks away, I went for it.
Both my daughters wanted to move to the big house in the Scotch 80s neighborhood, with their families, allowing us to easily make the payments.

1910 Silver Av - Club Shaped Pool
1910 Silver Ave - Taken 2003 -2006
1910 Back Yard Sept 2003 Stratosphere Tower In Background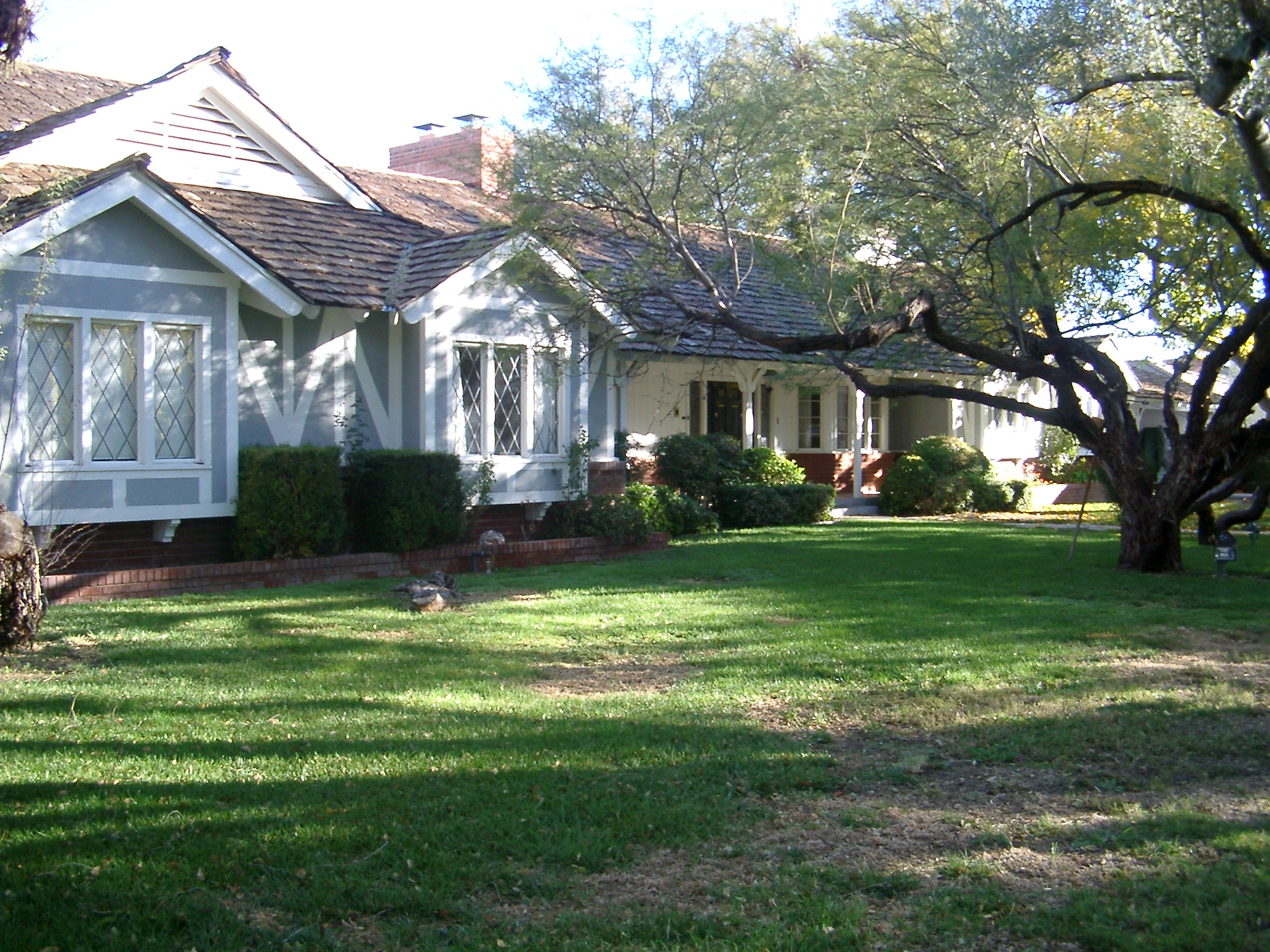 1910 Silver Ave - Taken 2003 -2006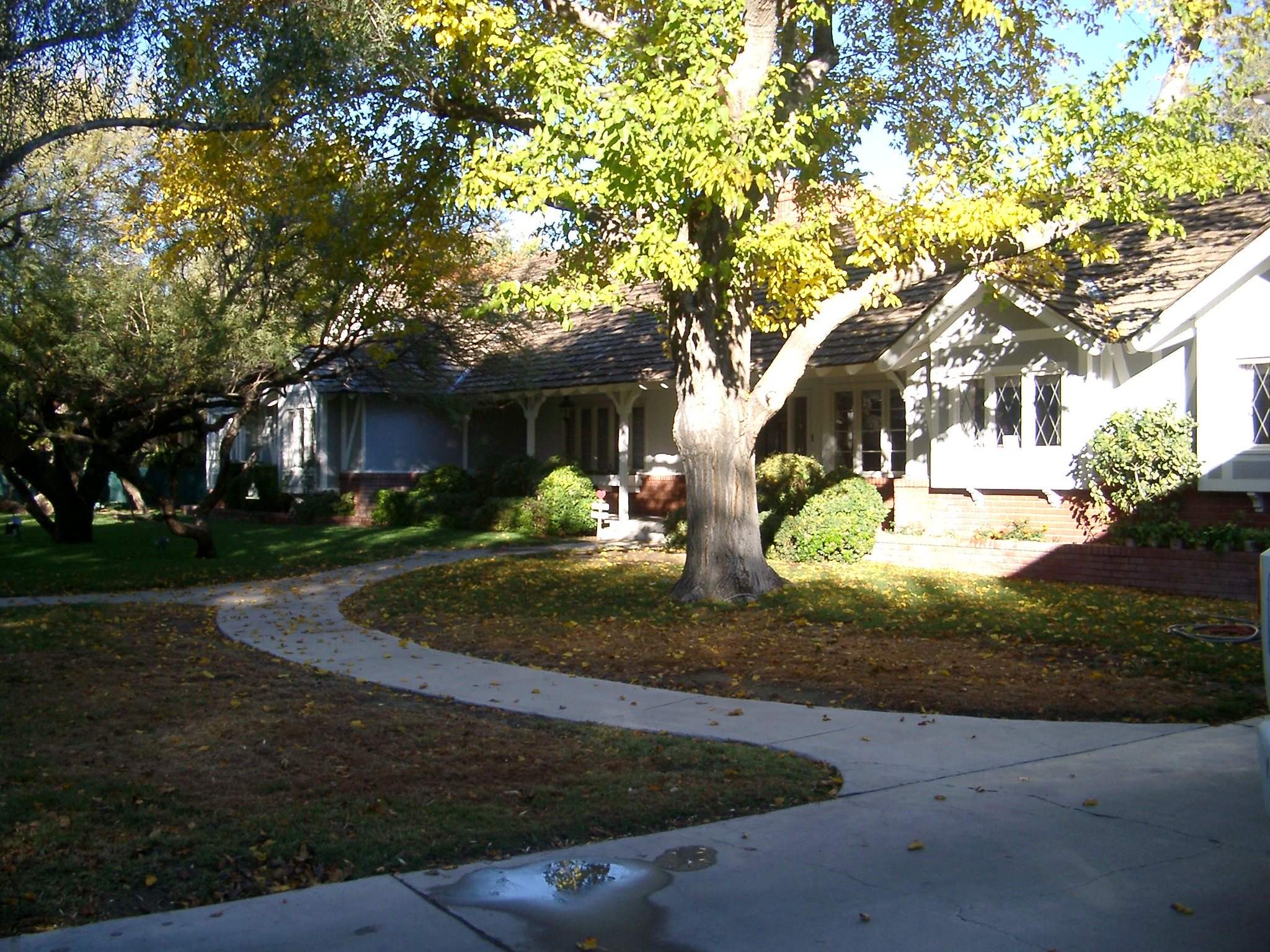 Picture 002
1910 Silver Ave - Taken 2003 -2006
Looking out Bedroom Window
1910 Silver Ave. 085 7-26-07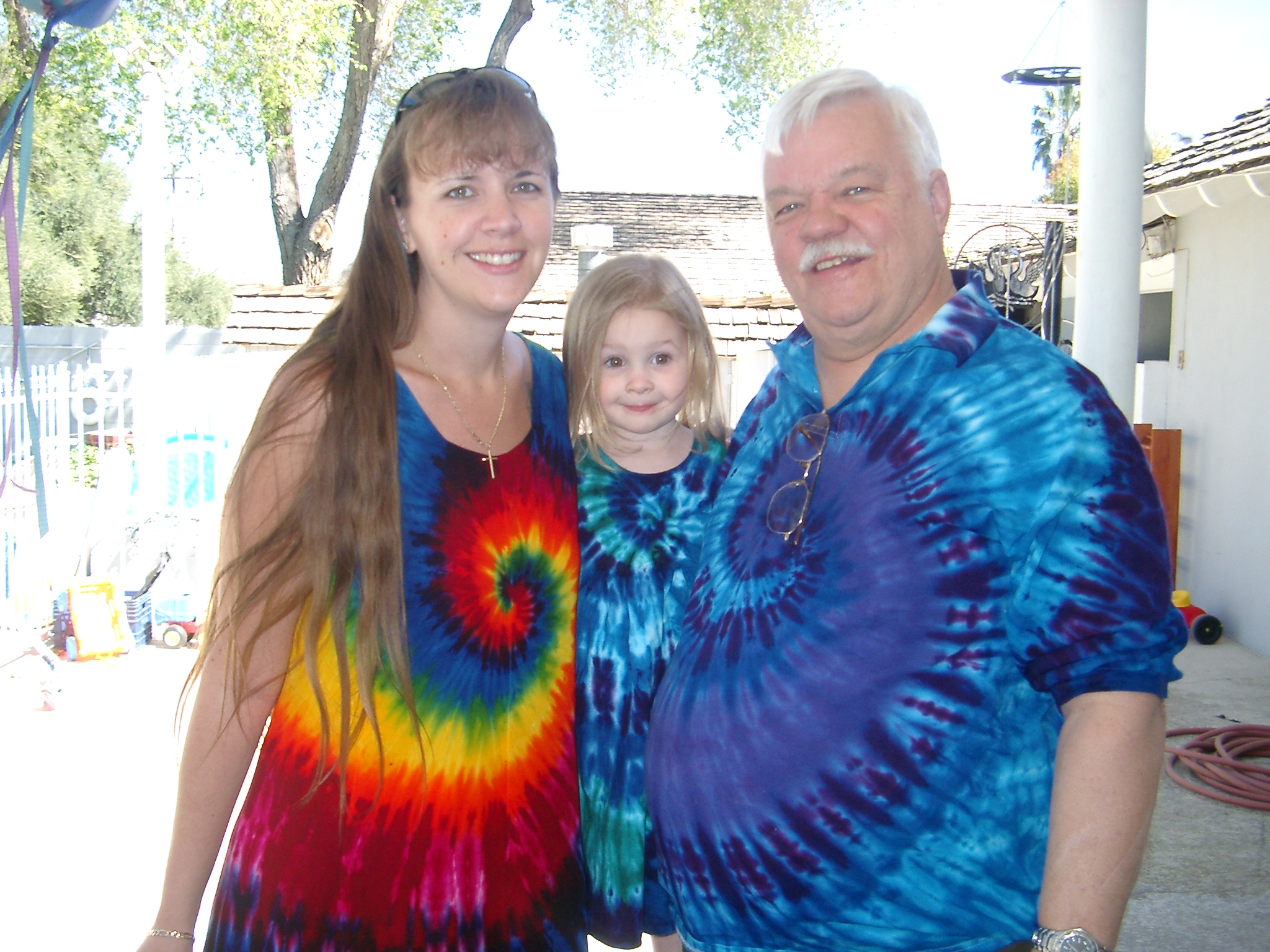 Sarah's Birthday Party; 3-22-03 Roberta. Sarah, and Paul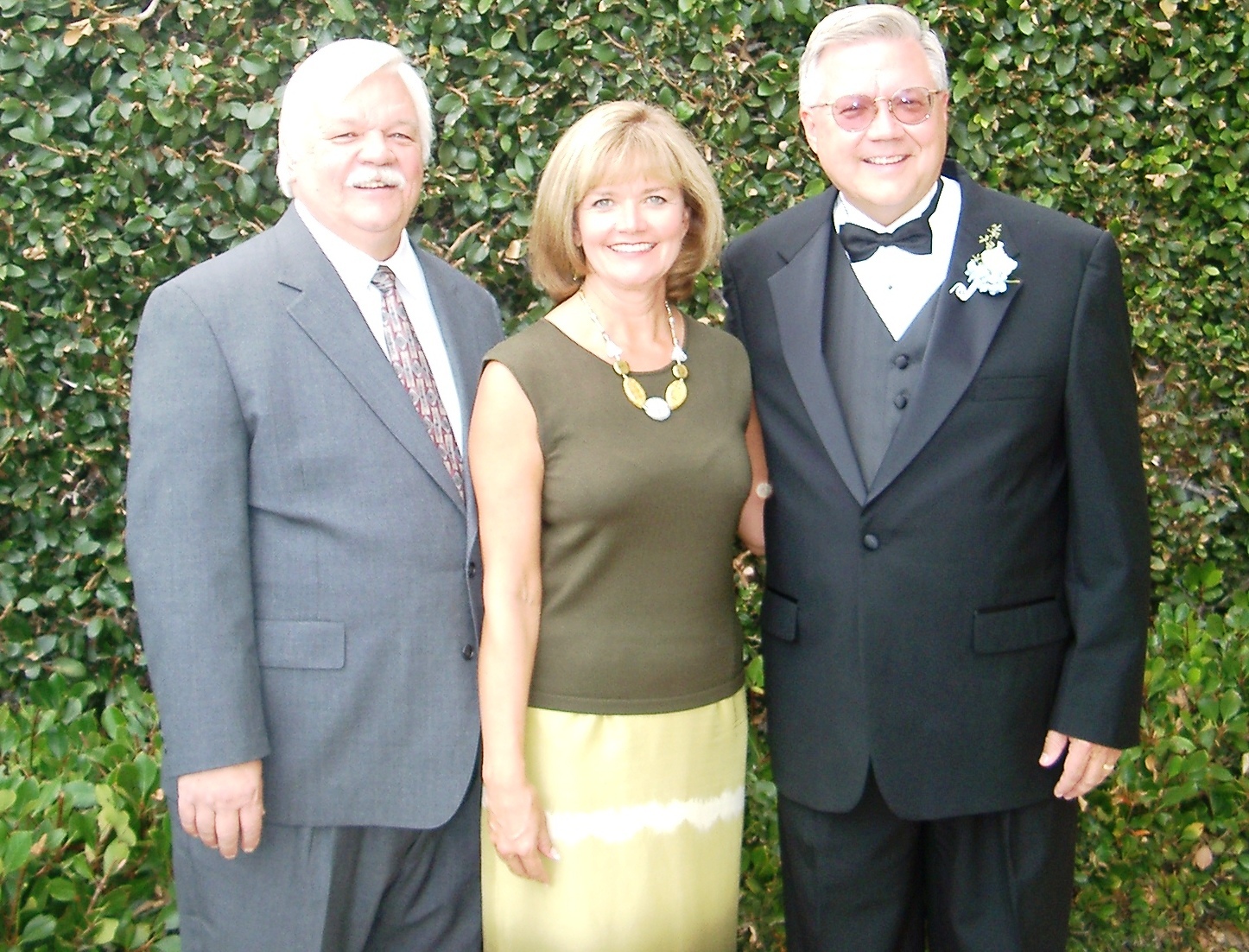 Paul, Donna, and John 5-31-02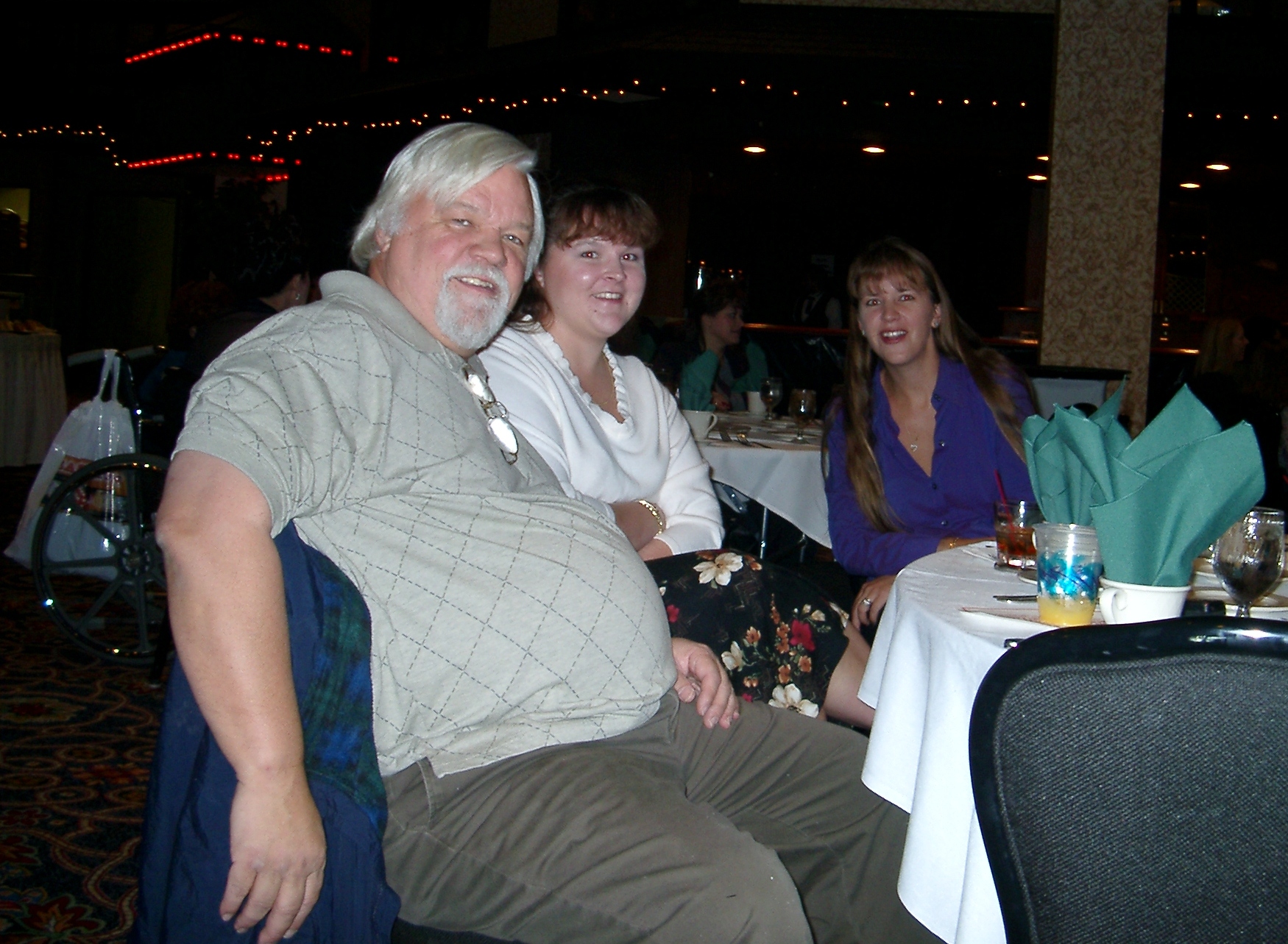 Paul, Julie, and Roberta 10-26-02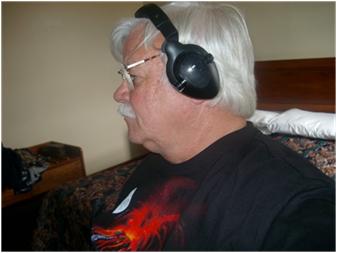 Paul with Earphones In Costa Rica; working on my books.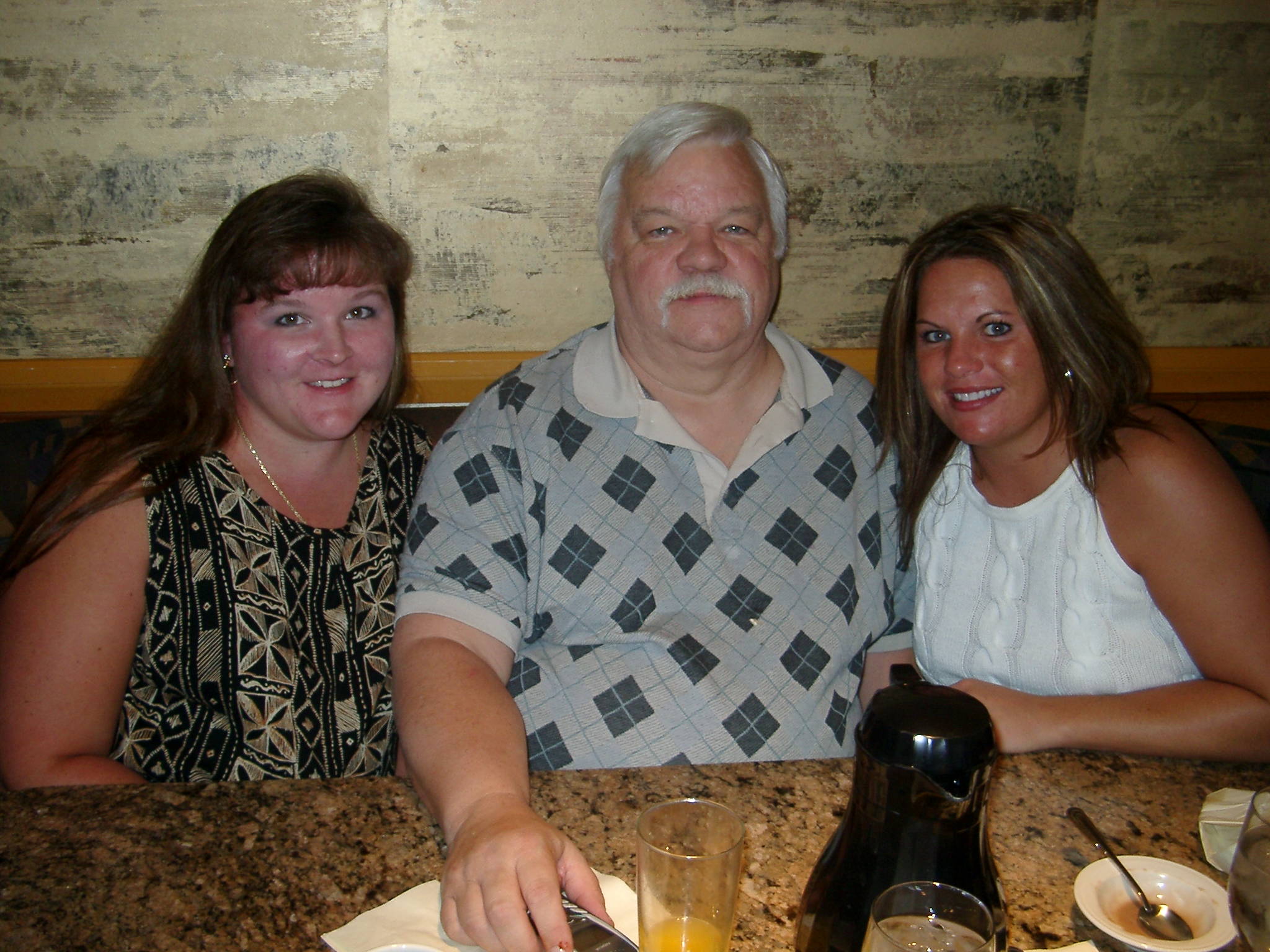 Julie, Paul, and Niece Crystal Winquist, Curt's Daughter 10-11-03
I was in the business of putting room TV systems into hotels and motels, peaking out at about 10,000 rooms. After Cox Cable purchased Prime Cable, the cable system was completely squared away: so I had begun to lose customers to them and Direct TV, both outfits selling TV to the hotels below my wholesale cost. I built the sports and race book TV systems at the new MGM, as a union worker; then moved to the Stardust to remodel their system from analog to digital.
Stardust Race and Sports Book Satellite Systems

MGM Race Book Satellite System at Opening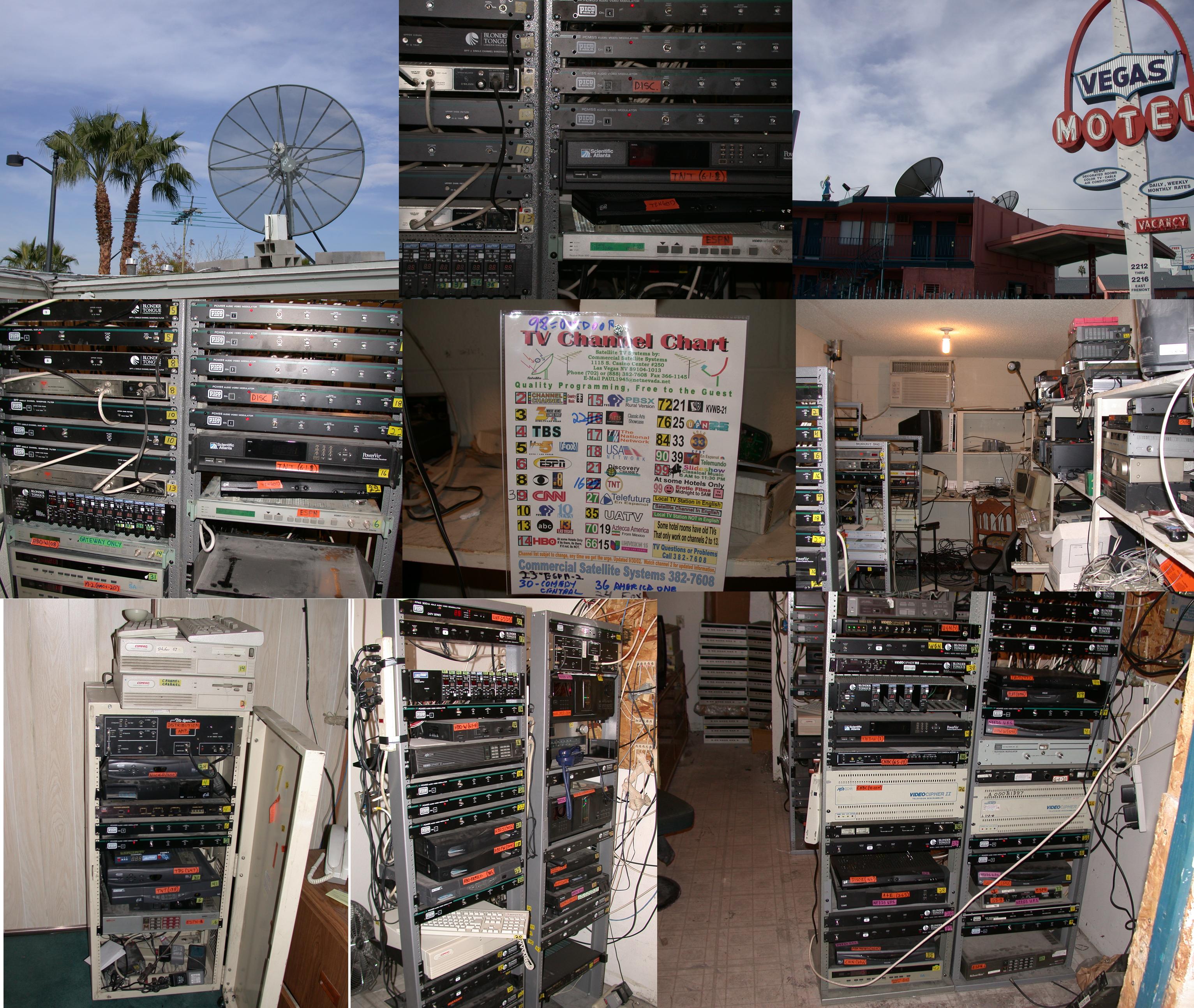 Some Small Satellite TV Systems for Motels
My Main Tool - HP Spectrum Analyzer
Karen wanted to get divorced and move up to Washington, so we divorced, agreeing to pay her part of the house equity. We loaded her stuff in a Rider Truck and unloaded it in her dad's garage in Vancouver. She quickly gambled away the money ($80,000) on the stock market.
Two weeks after she was settled in, Matt, her youngest son, got shot trying to extort money from is real dad; 5 shots to the stomach, and it was still considered self defense.
She soon died of complications from smoking herself to death, eventually overdosing on methadone in her bathtub. She was down to 78 pounds, and sucking on oxygen, while still smoking several packs of Vantage 100s a day.
All good things came to an end for me when the FBI raided my office/house, my rental house with my workers living there, and many of the hotels and motels. They confiscated many computers and a lot of satellite gear for their investigation, that they never did return.
The rest of the motels, the FBI guys would pop into a little motel office with four guys wearing identical blue suites and red ties, saying, "...We are investigating this Mr. Winquist, he MIGHT be a criminal; scaring the shit out of them."
I tried to reconstruct the business, retaining the good customers, by removing the gear from the low budget Pakistani guys' motels.
After a year went by, I was charged with 10 counts of mail fraud (that is what they charge you with, if you have not commuted a crime that they have on their books and they want to put you out of business.) Therefore, I spent 2 year at La Tuna Satellite Low in El Paso Texas. on Ft. Bliss.
Texas
My attorney walked mo to jail for $7400. He basically said, "They have spent $700,000 investigating you; therefore you are guilty. I cannot stop the cooperation between the Federal prosecutors and the Federal Judges. It's the way they work."
Latuna Satellite Low is located on an aprons of the huge airstrip on Biggs Army Base, where they had the B-29s during WW-2. Part of the buildings were moved in from the former detention camp for the Germans during WW-2. There were a lot of books in German in the library, and books written in English before and during the war about Germany. I did a lot of reading, and writing by pen, for my books.
The Texans say, "If god were to give the earth and enema, he would stick it in El Paso."
La Tuna Satellite Low from Google Maps
Eventually, I spent 6 months in the halfway house on Industrial Boulevard in Las Vegas. I attempted to reconstruct the business, but it was impossible with the probation people stopping everything I wanted to do, because in their pea-brains, it MIGHT be a crime.
When My dad died, I expected to get a little money, that I would have re-setup the business totally legal with, but the asshole made a trust fund out of the money, for various churches and religious colleges.
End of the Big House
Oh well, life goes on. My neighbor offered to purchase my house at a very good price as the market was just starting to go down, so I took it, and moved into a condominium. (1800 Edmond St, Las Vegas)
I was given an opportunity to sell a lot of the building materials, windows, and fancy oak kitchen cupboards, and so on.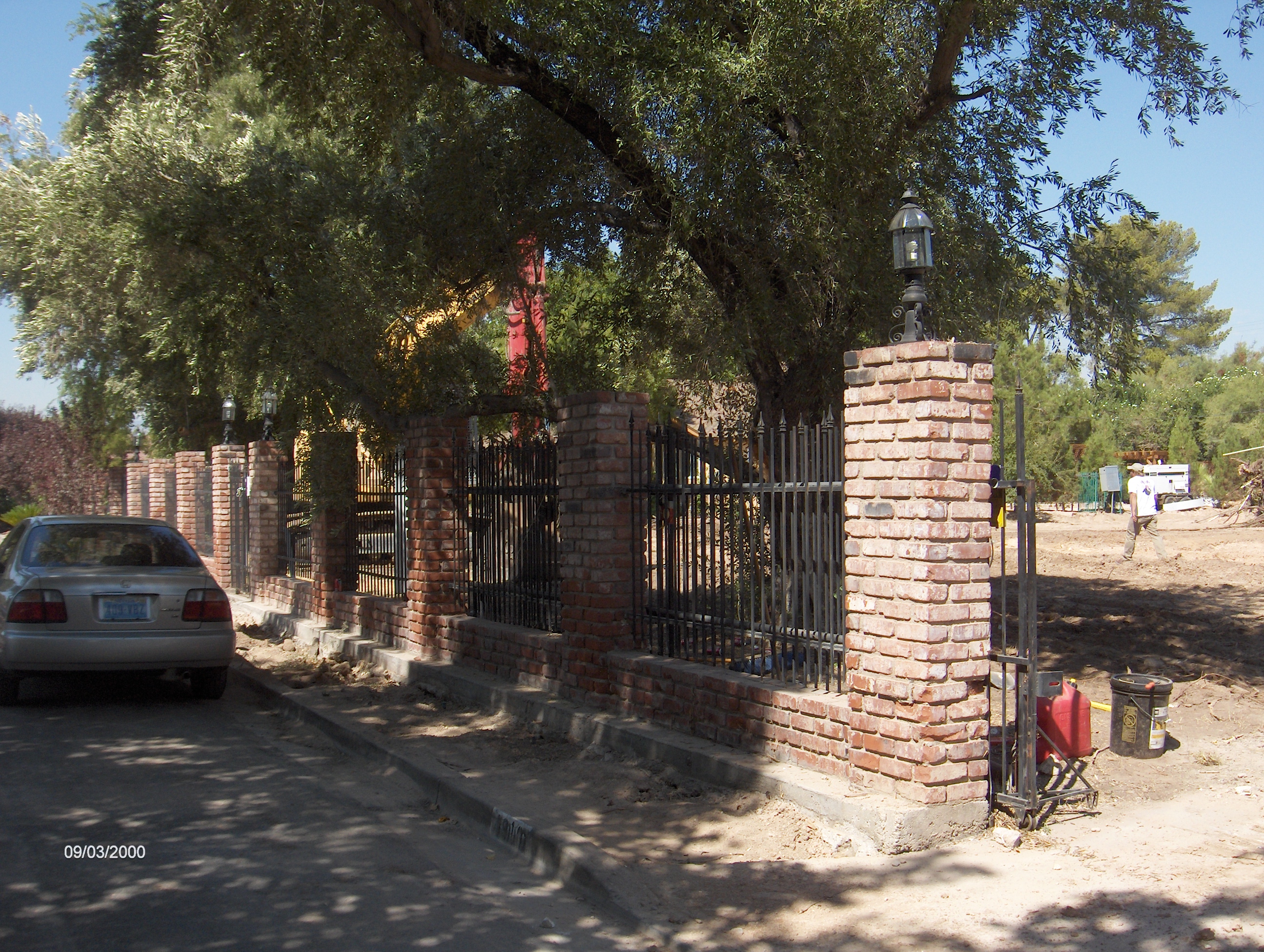 House is Gone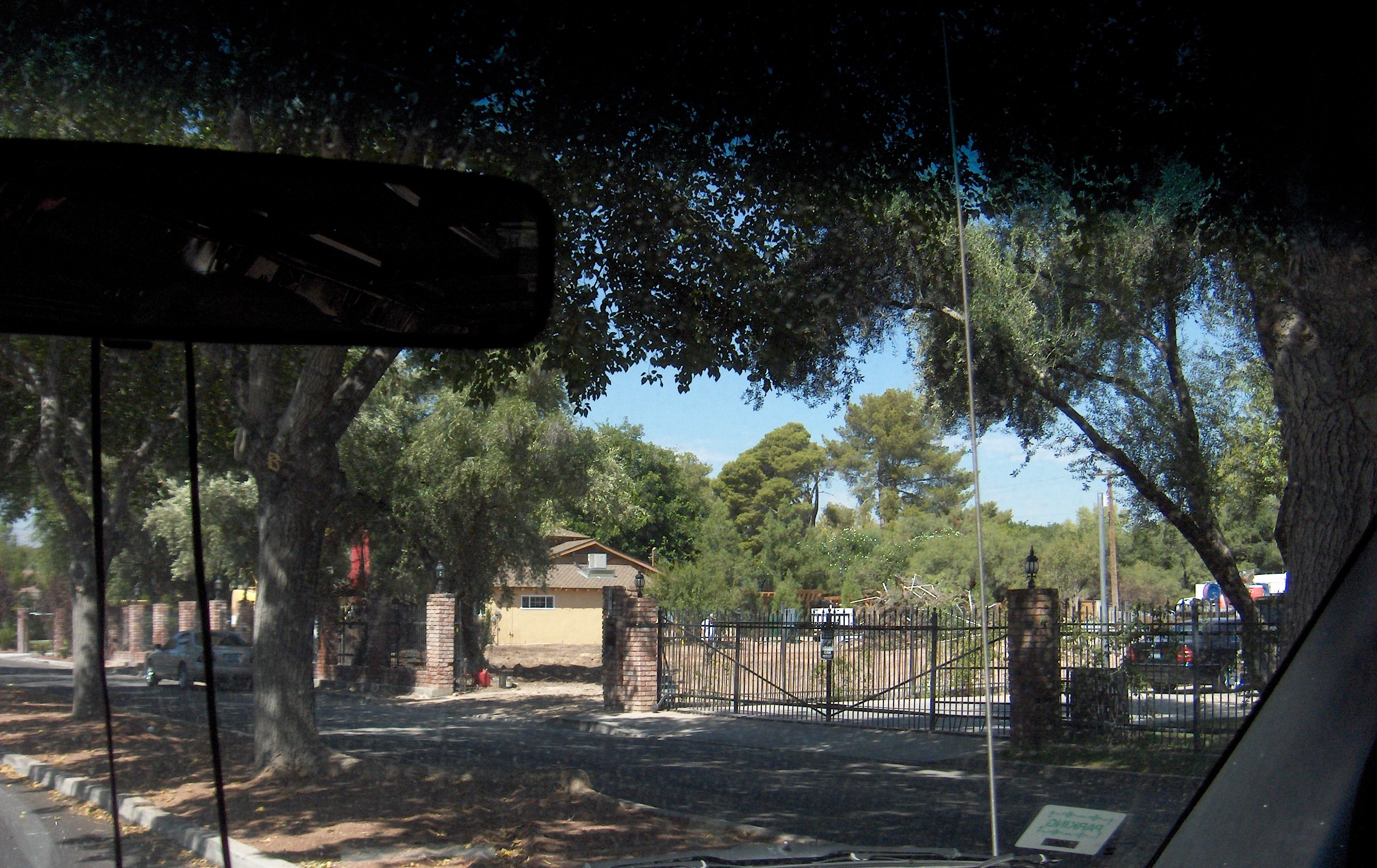 Empty Lot, Even the Famous Swimming Pool is Gone.(It was in Architectural Digest in 1961)
Over 150 Year Old Mesquite Tree, Going Over...
Over 150 Year Old Mesquite Tree, Going Over...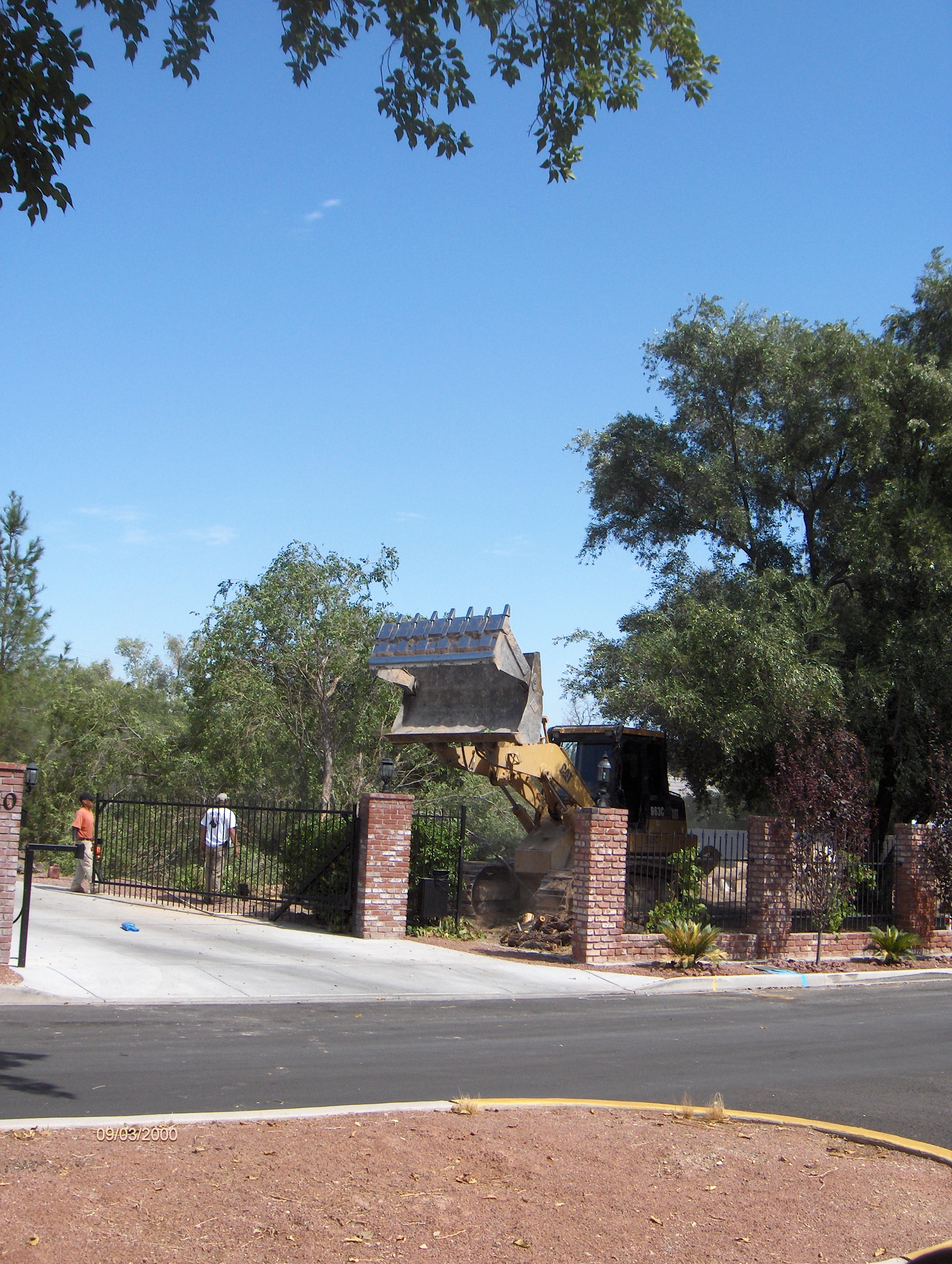 Its GONE.
Nothing Left Except 2 Olive Trees and the Fence
On Halloween, a few weeks later, a friend of mine, that comes over on Halloween so the kids can go trick-or-treating, came to the house and pulled into the driveway. The little girl said, "PAUL'S HOUSE IS GONE!
The last year in Las Vegas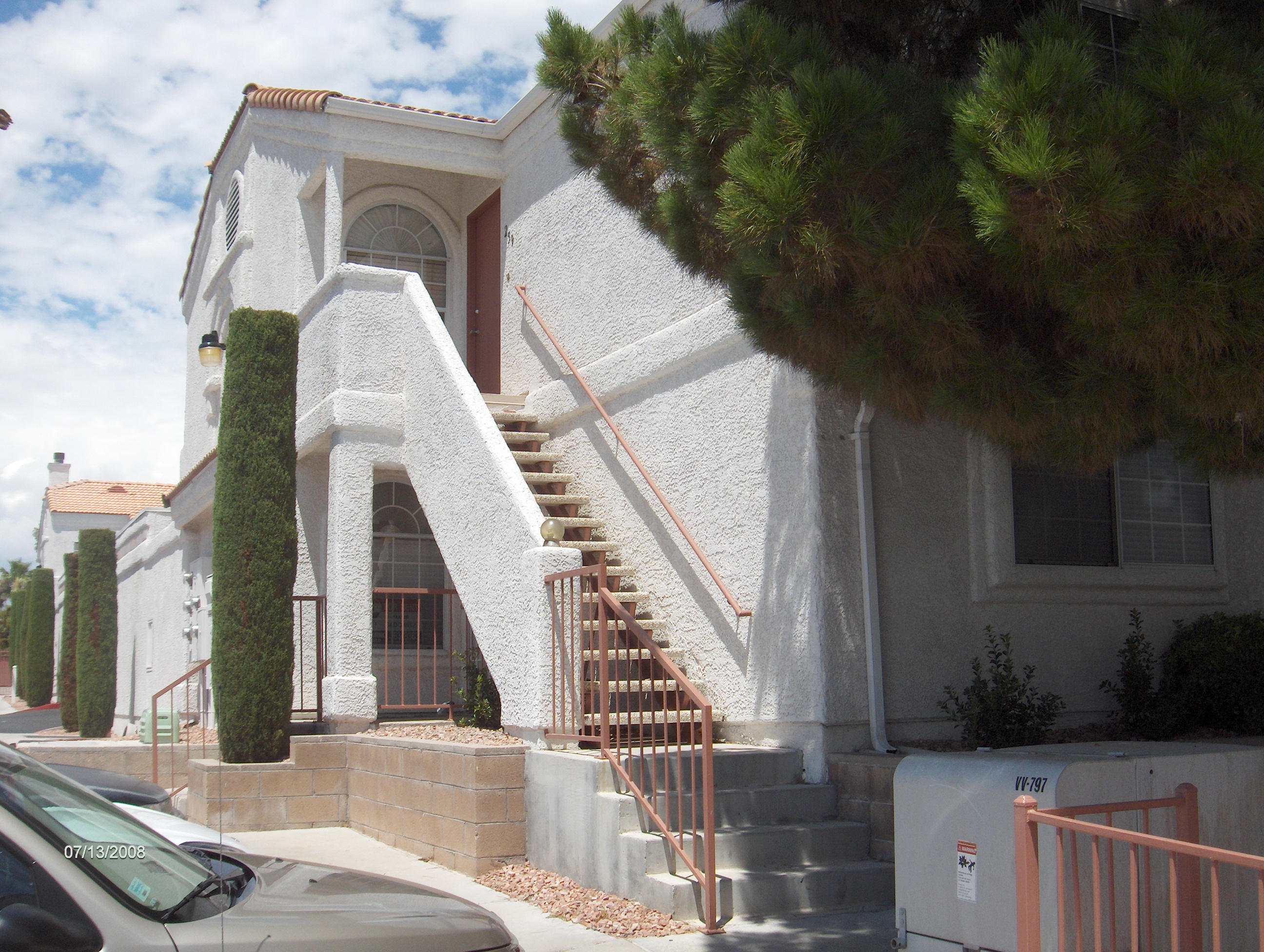 1800 Edmond Way, Las Vegas
The Swimming Pool
The little condominium and four storage units were full from the move.
2 Years of photos are missing from the various cop's raids on my computers for various reasons.
I got an opportunity to manage a little apartment complex in Hillsboro Oregon for free rent, so I threw away a lot of stuff, sold a lot of stuff, closed the business, and sold a lot of stuff. It was during the transition to digital, so a lot of equipment was becoming worthless. I threw out over $500,000 worth old analog equipment, as I cleaned out the equipment rooms.
Taking on two partners, we started a little computer shop in Hillsboro, but it didn't work out too good.
Computer Works
Computer Works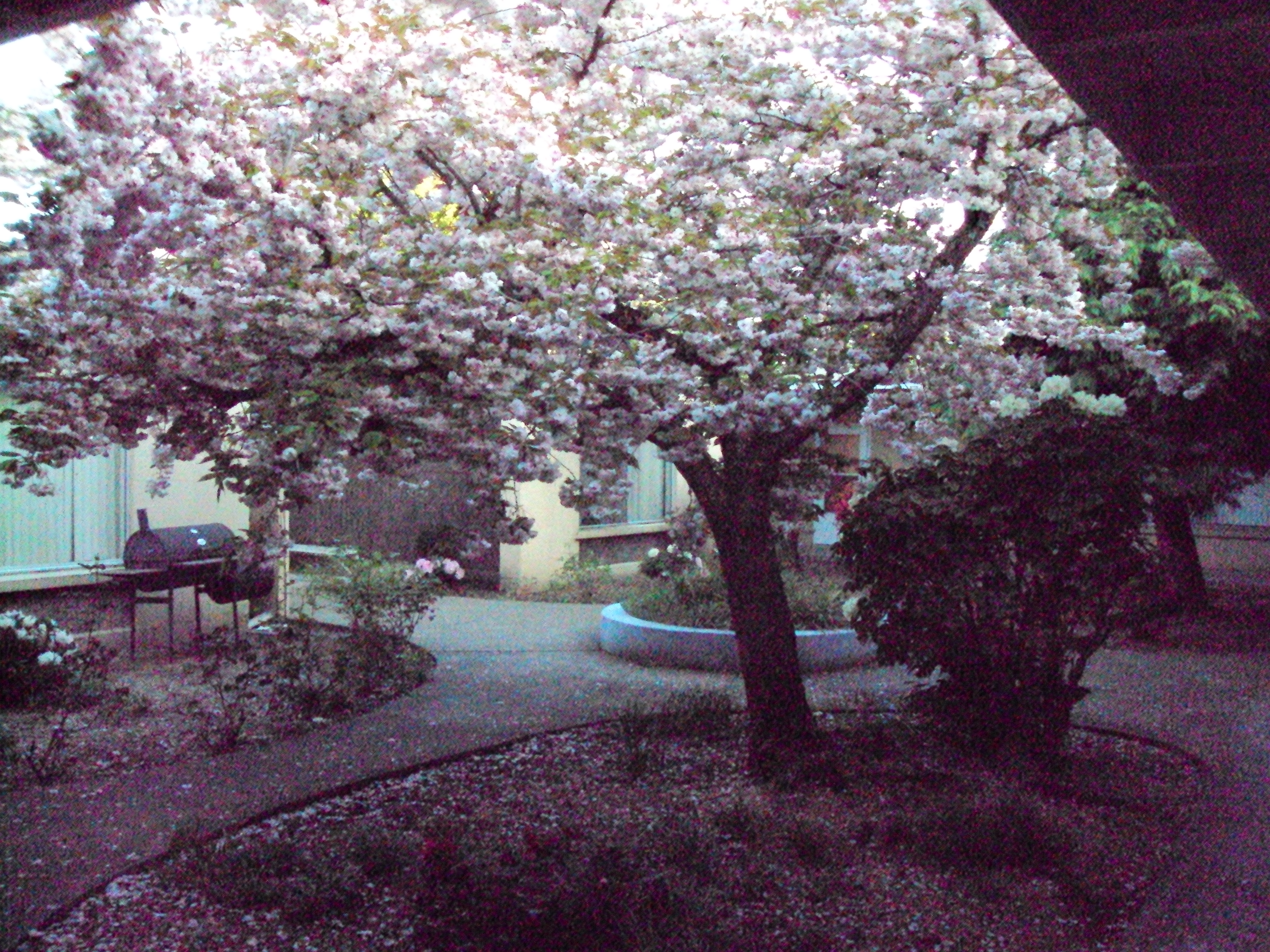 Talisman Apartments, Hillsboro Oregon 4-17-2010
Talisman Apartments, Hillsboro Oregon 8-17-2011 - Roses I Planted
Talisman Apartments 5-3-2012
Storm in Hillsboro 5-25-2012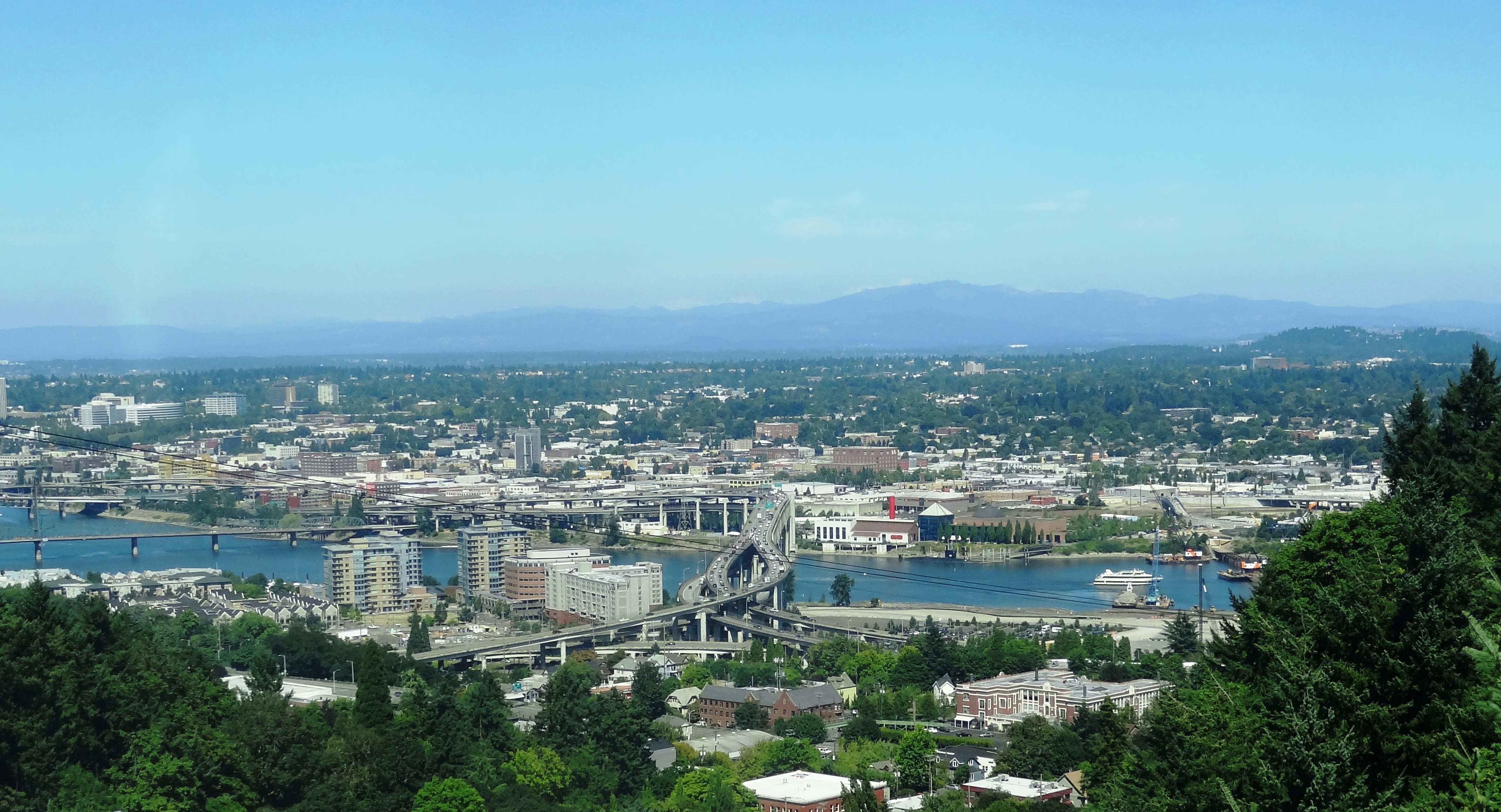 Portland from the VA Hospital 8-11-2011
Portland from the VA Hospital 8-11-2011 I can't remember what I was in there for.
I started having Catherine Rasmussen as a girlfriend. We enjoy going to listen to music, and to her beach house in Rockaway Beach Oregon. We also do a lot of pleasure driving; I like to take scenery pictures, and she likes to drive.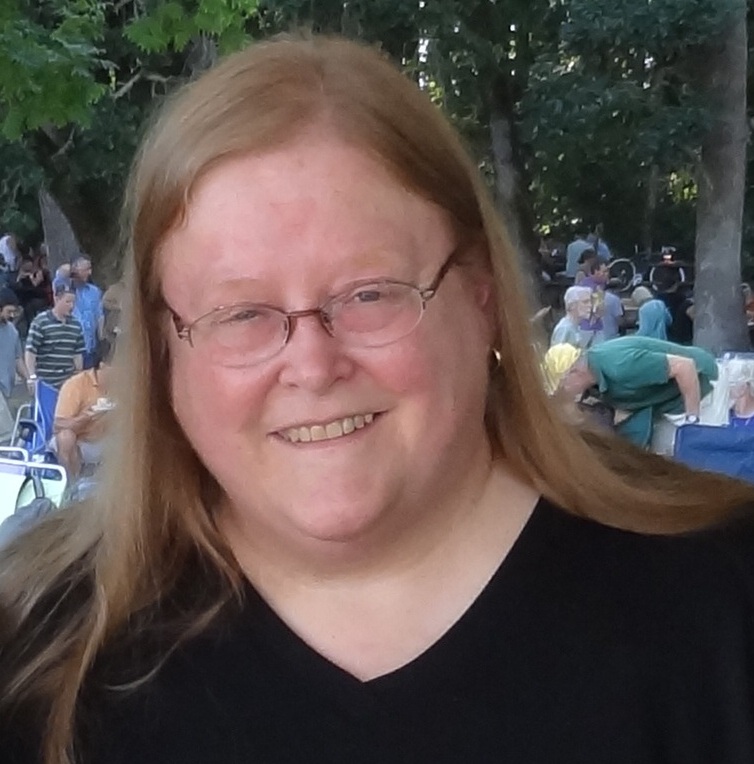 Catherine
Mt. Hood from Parkdale Oregon
Mt. Hood from Parkdale Oregon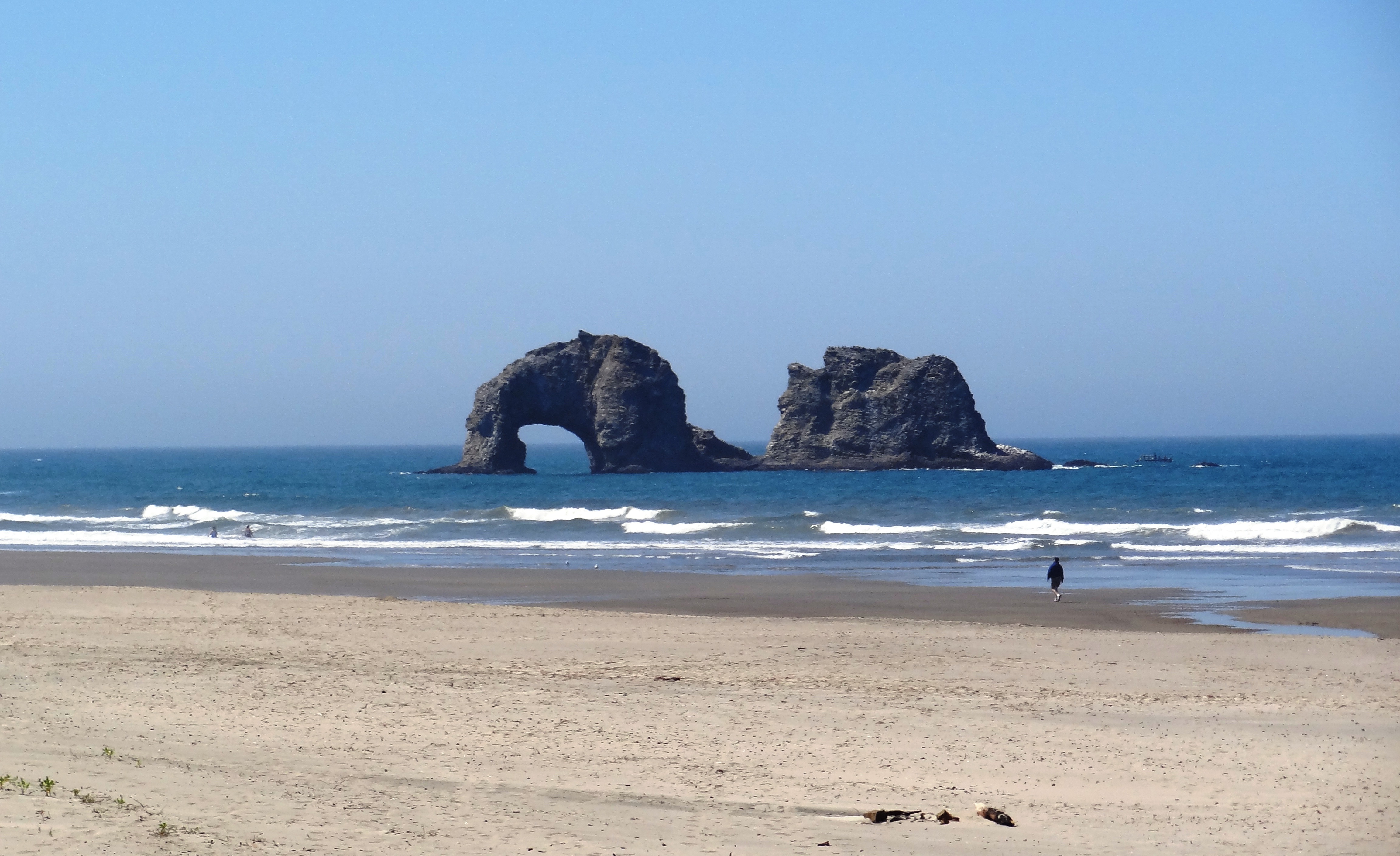 Twin Rocks at Rockaway Beach Oregon
Marsha Ball, at Squirrel's Party 9-4-2011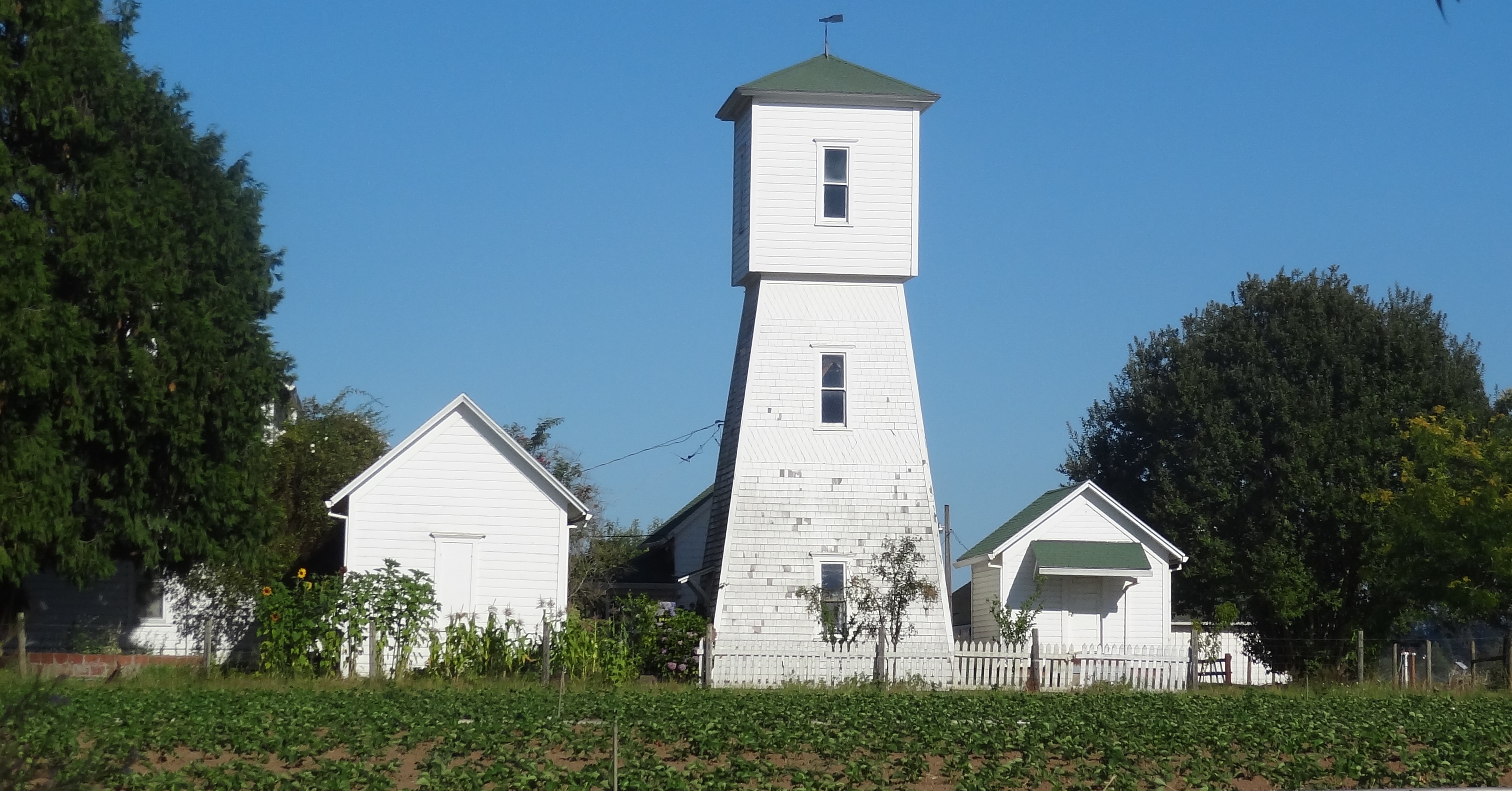 Water Tower - Scenery South of Hillsboro Oregon
Flowers at John Winquist's House, Tigard Oregon
Brother John - Cuz Tim Wake - Me - 8-14-2012
When you are older than 65, you can go to PSU for free (auditing) so I have continued on with classes in artificial interline, agent based processing, E-book publishing, and Ethics of the Internet.
PSU and Park
PSU Winter
PSU Classroom 1-17-2012
PSU - Green Truck
PWW2012DSC02250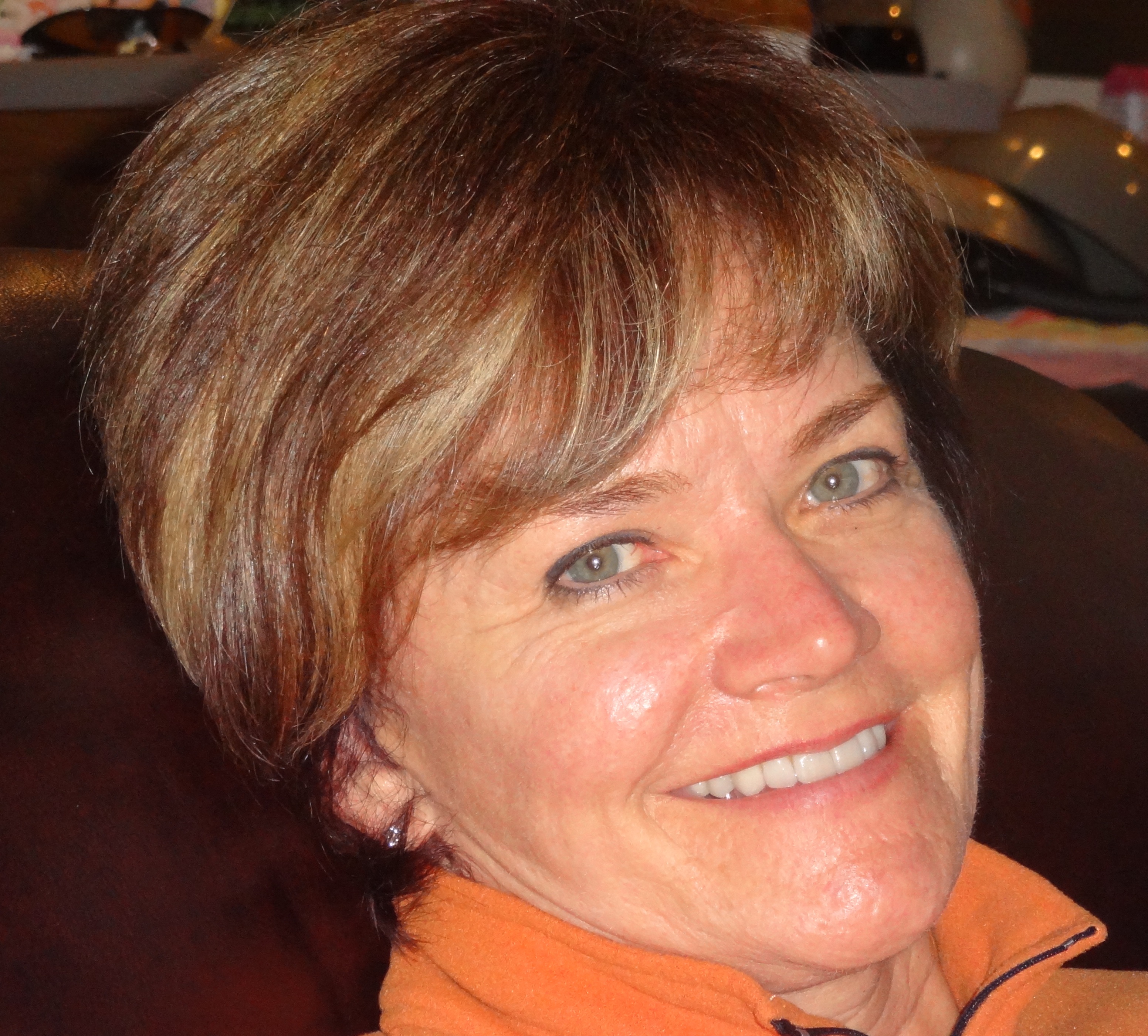 Sister, Donna 4-13-2012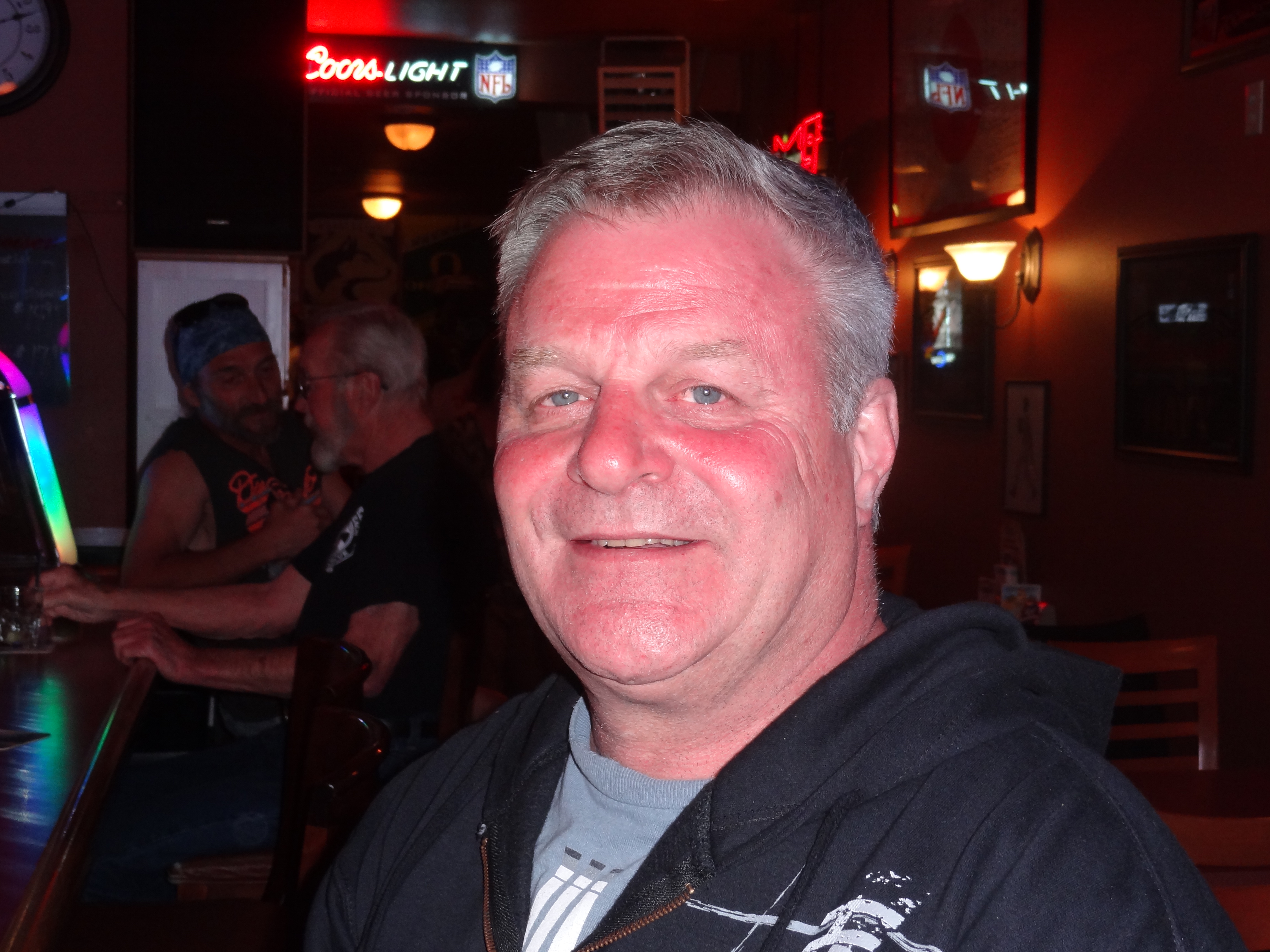 Old Brother in Law - Greg Duvall - 8-4-2012 (Was Married to Donna Above, and is the Father of Her Kids)
Granddaughter Sarah 7-10-2012
Bill, Sarah, and Julie - 7-11-2012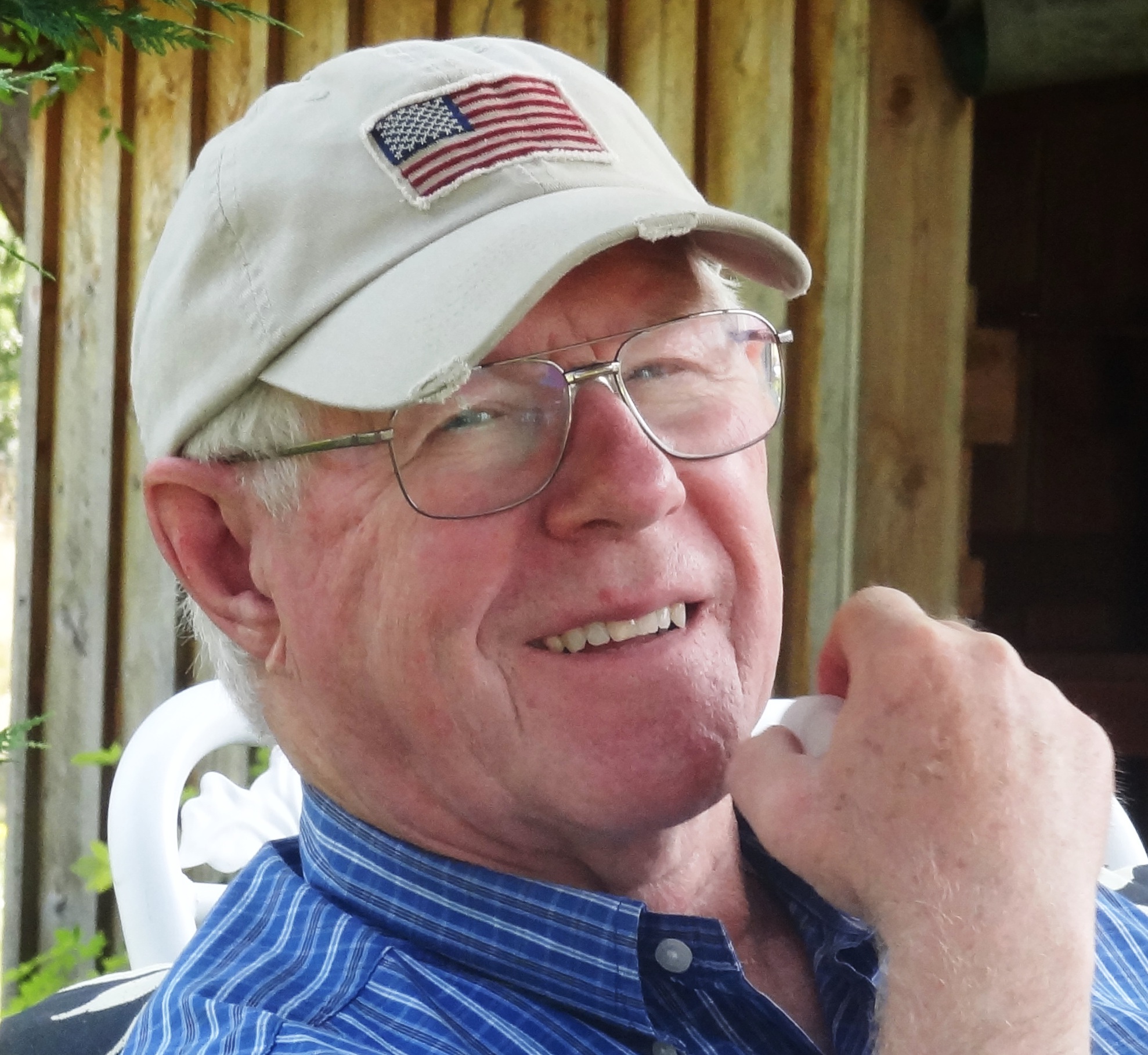 Cuz, Bob Widing 7-14-2012
Cuz, Floyd Siepman
Cuz, Loraine -was Russell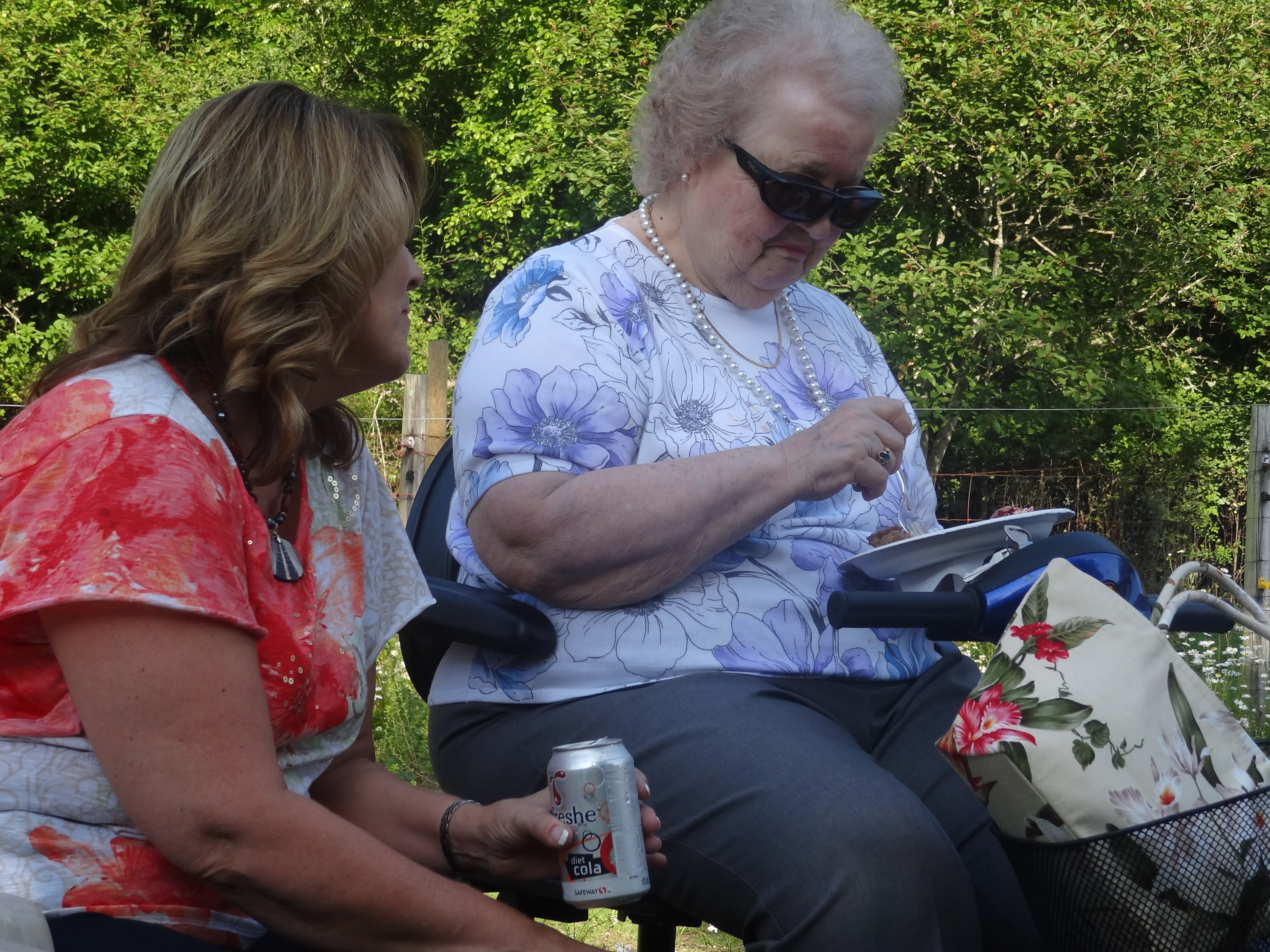 Cuz, Joni and Aunt, Jenney

XXXX
A Long Ways From Finished
E-mail paulwinquist1945@gmail.com

What people are saying about Las Vegas Sins and Scams books

Download Las Vegas Sins and Scams, from Smashwords - Other sites will be added later

Download the FREE appendixes for books 1-4, of Las Vegas Sins and Scams

FREE - Jesus the True Story - A Comical Joke Paper - Excellent Reading...

Las Vegas Sins and Scams - Synopsis and Samples Books

Listen to 8 days of Paul's Pirate.Country Music
Not running since I moved; am working on rebuilding it on 104.7 FM and the Internet.